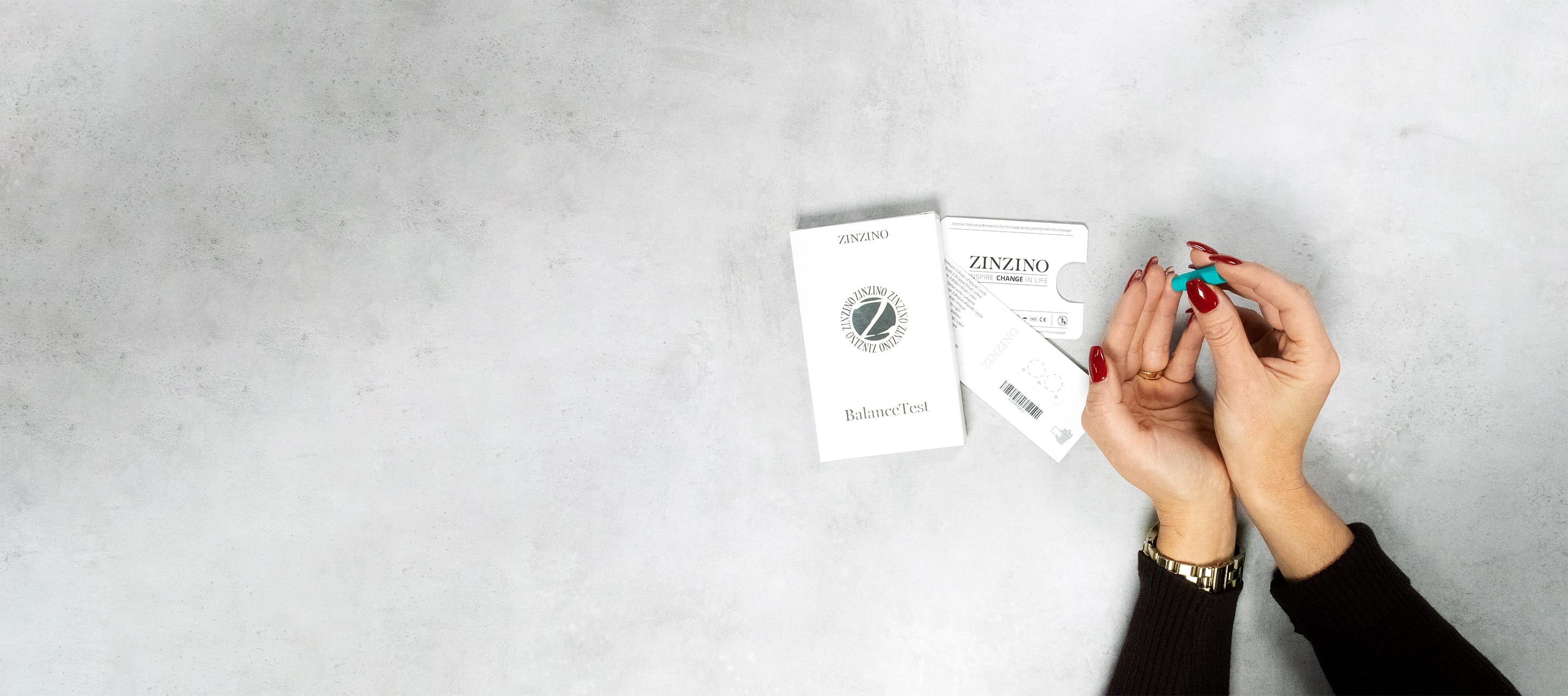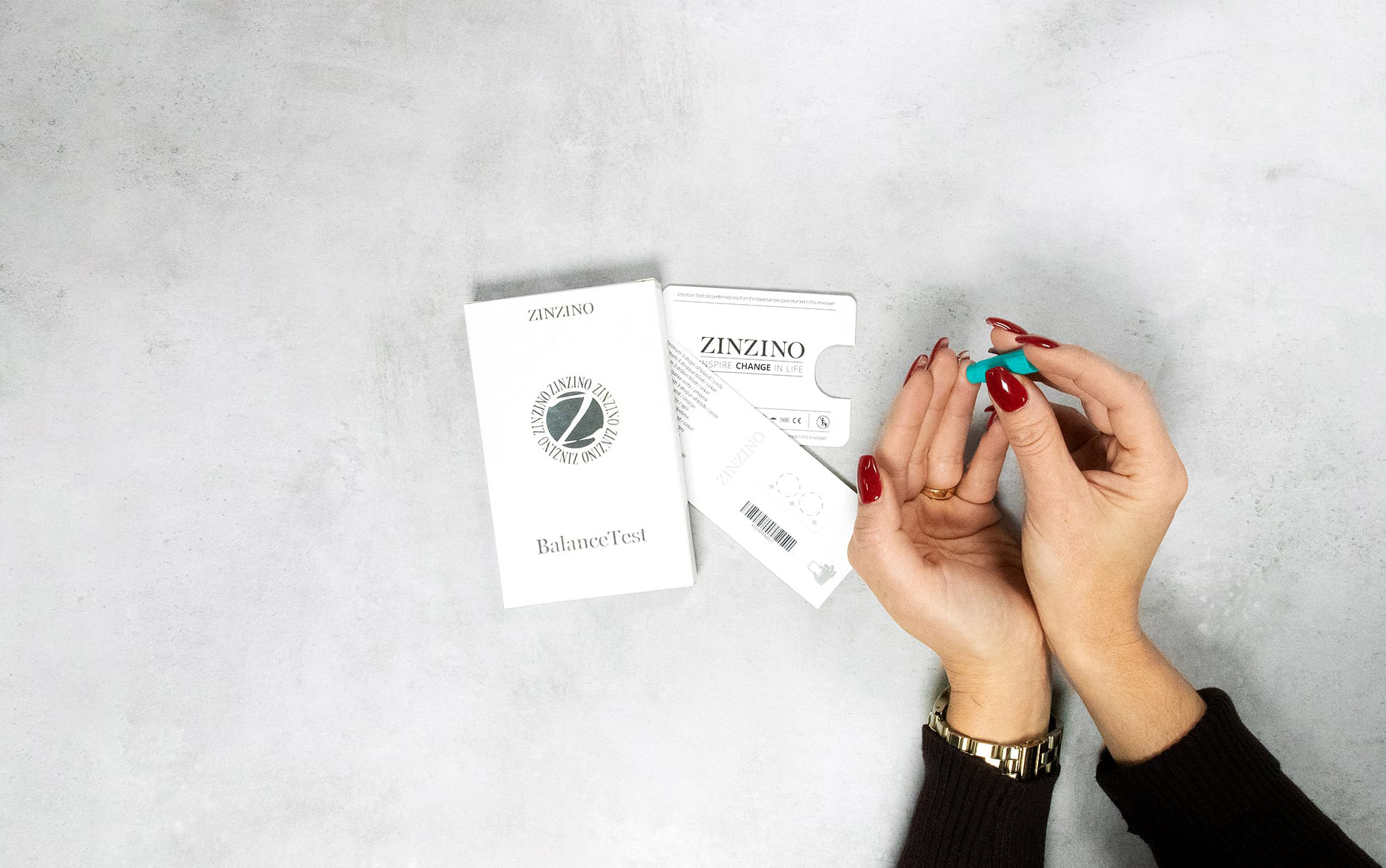 Is your body in balance? 
Get a personalized analysis of your body's Omega-6:3-ratio and discover our bestseller BalanceOil Kit.
Health Protocol
Start your health journey today
Better health starts with better balance – specifically, in our cells, gut and immune system. Starting with a unique test, the 3-step Zinzino Health Protocol gently balances, restores and boosts the body, increasing your chances of living a healthier, happier life.
Step 1: Balance
Create a healthy Omega-6:3 Balance and help protect the body's cells from rusting (oxidation)*. Our BalanceOil does this through its premium blend of oils, derived from the highest quality, wild-caught fish oil and pre-harvested extra virgin olive oil. High in Omega-3 (EPA + DHA), olive polyphenols and vitamin D3.
Step 2: Restore
Taking care of the body's 'good' bacteria can have a profound impact on our health. ZinoBiotic is a highly complex blend of 5 natural dietary fibres*, created to time-release metabolise in the large intestine, supporting the growth of healthy bacteria.
Step 3: Boost
Xtend is an advanced immune and nutritional supplement that perfectly complements BalanceOil and ZinoBiotic. Created to support our innate immune system*, it contains 23 essential vitamins and minerals, micro- and phytonutrients and purified 1-3, 1-6 beta glucans derived from baker's yeast.
Ready to make your health a priority?
BalanceOil Kit
ZinoBiotic Kit
Xtend Kit
Choose your BalanceOil Kit flavor
Premier Offer
Subscription 6 months
€ 109
€ 75
/Month
Pay every month, get two deliveries every other month
i
First delivery
Sent to you as soon as your order is processed
BalanceOil, 300 ml x2
BalanceOil, 100 ml x2
ZinoBiotic, 180 g x2
Xtend, 60 tbl x2
BalanceTest x2*
Subscription
From your second delivery onwards
BalanceOil, 300 ml
ZinoBiotic, 180 g
Xtend, 60 tbl
* You can find one BalanceTest in your first delivery, while your second BalanceTest will be delivered after 120 days so that you can do them at the right time to see both your "before" and "after" results.
Pro recommendation
"I feel more in harmony with both my body and life, enabling me to focus on achieving greatness."
Morten Aamodt
READ MORE
Start your body rebuild today
Increase your body's Omega-3 levels and protect your cells from rusting (oxidation). Experience our Bestseller BalanceOil Kit, which is also available in other flavors.
BUY OUR BESTSELLER
BOOST YOUR IMMUNE SYSTEM
Strengthen joints and bones with Xtend+, our complete nutritional supplement program.
SHOP NOW
SLEEP WELL, RELAX AND BE WELL
Viva is a dietary supplement that supports your general well-being in several ways.
SHOP NOW
Rejuvenate your skin
Protect and repair your skin's extracellural matrix – discover our 24-hour formula.
SHOP NOW
WATCH MOVIE
FOR A HEALTHY GUT
ZinoBiotic is a tailored blend of 5 natural dietary fibres.
These fibres are metabolised in the colon (the large intestine) where they support the growth of healthy bacteria.