Zinzino LeanShake is a delicious and nutritious meal replacement for weight loss1. Use it to lose fat and build muscles3, and simultaneously balancing your microbiome, for gut health.
LeanShake is high in protein4 and dietary fibers5, and contains vitamins, minerals and a range of other nutrients. It is free from gluten and soy, has an ultra-low glycemic index/glycemic load and contains only natural flavours. Choose between two delicious flavours - Chocolate and Strawberry
Key benefits
Lose weight1
Build muscle3
Balance your gut
Ultra-low glycemic index/glycemic load
High in protein4 with milk protein concentrate, whey protein isolate and collagen peptides
High in fiber5 with the Zinobiotic fiber blend
231 kcal per serving
Sweeteners and flavours from natural sources
Free from gluten
Source of 25 vitamins and minerals
QUALITY + SYNERGY = RESULTS
LeanShake is formulated with the best available proteins, fibers, fatty acids, vitamin and minerals to provide optimal effects during weight loss and sports.
LOSE WEIGHT
Substituting two of the main daily meals of an energy restricted diet with a meal replacement contributes to weight loss.
BUILD MUSCLES
Proteins contribute to growth in muscle mass during training3. LeanShake is formulated with the best available proteins on the market. Several of the minerals6 and also some of the vitamins have health claims related to a normal muscle function7. LeanShake could also be consumed as a complimentary meal before or after physical exercise.
BALANCE YOUR GUT
The dietary fibers in Leanshake are the same as in ZinoBiotic and stimulate the growth of the good bacteria in all parts of the colon. The good bacteria need dietary fibers as food to stay healthy and to outgrow the less wanted bacteria. The good bacteria contribute in many important body functions, such as fermenting undigested foods, producing vitamins and educating our immune system. A healthy gut is essential for a healthy body.
NUTRIENT DECLARATION
| | per 100 g | per 60 g |
| --- | --- | --- |
| Energy | 385 kcal (1623kJ) | 231 kcal (974 kJ) |
| Protein | 37 g | 22 g |
| Carbohydrates | 30 g | 18 g |
| of which is sugars | 11 g | 6 g |
| Fat | 10 g | 6 g |
| of which is saturated fat | 5 g | 3 g |
| of which is linoleic acid | 3 g | 1,5 g |
| of which is alpha-linoleic acid | 1 g | 0,5 g |
| Dietry fiber | 12 g | 7 g |
| Salt | 1,3 g | 0,8 g |
| Vitamins | (*) | (*) |
| Vitamin A | 587 µg (84) | 352 µg (50) |
| Vitamin D | 4 µg (73) | 2,2 µg (44) |
| Vitamin C | 51 mg (114) | 30,8 mg (68) |
| Vitamin E | 9 mg (88) | 5,3 mg (53) |
| Thiamine | 1 mg (73) | 0,5 mg (44) |
| Riboflavin | 1 mg (64) | 0,6 mg (39) |
| Niacin | 12 mg (65) | 7 mg (39) |
| Pantothenic acid | 3 mg (98) | 1,8 mg (59) |
| Vitamin B6 | 1 mg (68) | 0,6 mg (41) |
| Biotin | 15 µg (98) | 8,8 µg (59) |
| Folic acid | 147 µg (73) | 88 µg (44) |
| Vitamin B12 | 1 µg (105) | 0,9 µg (63) |
| Minerals | | |
| Calsium | 587 mg (84) | 352 mg (50) |
| Phosphourus | 513 mg (93) | 308 mg (56) |
| Magnesium | 147 mg (98) | 88 mg (59) |
| Iron | 10 mg (64) | 6,2 mg (39) |
| Zinc | 7 mg (77) | 4,4 mg (46) |
| Copper | 1 mg (67) | 0,4 mg (40) |
| Iodine | 110 µg (85) | 66 µg (51) |
| Manganese | 1 mg (88) | 0,5 mg (53) |
| Chromium | 29 µg - | 18 µg - |
| Selenium | 40 µg (73) | 24 µg (44) |
| Sodium | 533 mg (93) | 320 mg (56) |
| Potassium | 1507 mg (49) | 452 mg (15) |
| Molybdenum | 37 µg - | 22 µg - |
(*) % of reference intake (RI) Directive 96/8/EC
CHOCOLATE FLAVOUR INGREDIENTS
Whey protein isolate, milk protein concentrate, coconut palm sap powder, collagen peptide (bovine), safflower oil, cocoa powder, diges¬tion resistant tapioca maltodextrin, flax seed oil, potassium citrate, calcium phosphate, potassium phosphate, sodium citrate, magnesium citrate, ferric pyrophosphate, manganese sulfate, zinc sulfate, copper sulfate, potassium iodide, sodium selenite, chrome chloride, sodium molybdate, medium chain triglyceride (MCT) oil, psyllium husk powder, beta glucans from oat bran, maltodextrin, inulin, natural chocolate flavor, quinoa powder, coconut oil powder, honey powder, xanthan gum, pineapple extract powder (bromelain), papaya extract powder (papain), ascorbic acid, nicotinamide, tocopherol, calcium pan¬tothenate, riboavin, thiamine, pyridoxine hydrochloride, retinol, folic acid, biotin, cholecalciferol, cyanocobalamin, tricalcium phosphate, stevia rebaudioside A extract. Contains milk.
Link to EU Register on nutrition and health claims, European Food Safety Authority (EFSA)
Directions
Gently shake the box a few times before opening. Mix 60 g (2 scoops) of powder with 2-2,5 dl of water or 30 g powder with 2,5 dl milk or almond milk and shake in a shake bottle for a few seconds. Enjoy.
Weight loss
Substituting two of the main daily meals of an energy restricted diet with a meal replacement contributes to weight loss.
Maintenance weight
Substituting one of the main daily meals of an energy restricted diet with a meal replacement contributes to the maintenance of weight after weight loss.

It is also important to maintain an adequate daily fluid intake. A meal replacement is only useful for its intended use as part of an energyrestricted diet and other foodstuff are a necessary part of such diet. The diet should be varied and combined with a healthy life style.
Notice
Before using this product or any weight control program, it is advisable to consult with a physician. This product should not be used by children under the age of four years or women who are pregnant or nursing or persons with eating disorders. Persons with medical conditions should not use this product without consulting a physician.
The following information is only available in English
What are the proteins used in LeanShake and what are their benefits?
In the milk based LeanShake (chocolate and strawberry flavor) whey protein isolate, milk protein concentrate and collagen peptides are used as protein sources.
In the vegetarian based LeanShake (berry and vanilla flavor) oat and pea protein are used.
These are all rich sources of proteins and essential amino acids. Proteins contributes to growth and maintenance of muscle mass and the maintenance of normal bones.
Why is the fiber content in LeanShake unique?
LeanShake has a high content of dietary fiber. The dietary fiber include
both soluble and insoluble types. Soluble fiber is fermented by the colon`s microorganisms while the insoluble fiber passes through the colon unfermented. Both soluble and insoluble fibers are called prebiotic fibers meaning that they stimulate the growth and maintenance of the beneficial gut microbiota. The gut microbiota has many important protective and metabolic functions, and should be stimulated in the right way, for instance, adding the right types and amounts of dietary fibers.
Other products generally contain only one or two fibers, a strategy which is not enough for your daily need. Zinobiotic contains significant amounts of five soluble dietary fibers. This approach ensures benefits for the whole colon.
Which sweetener and natural flavors are used in Lean Shake?
Coconut palm sap powder and stevia are used as sweeteners. In addition, honey powder is used for a good and balanced sweet flavor.
How much LeanShake should I use per day?
Mix 60g LeanShake with 2-2,5 dl water, or mix 30g LeanShake with 2,5 dl skimmed milk or milk substitutes for balanced nutrition and weight maintenance.
Lose weight: Replace two or more meals a day. We also recommend you eat one or two nutritious balanced meals a day.
Fitness – Before or after exercise: once or twice a day.
Weight control: Replace one meal per day with LeanShake.
In addition, if you want one or more light meals per day you can use one scoop of lean shake and mix with water or milk.
How do I qualify for the Health Challenge?
JOIN THE ULTIMATE DETOX AND WEIGHT LOSS EXPERIENCE!
Do you have a New Year´s Resolution? Is it losing weight, strenghten your muscles or just to feel healthier? We want to help you challenge yourself and reach your goal and even win a prize!
Challenge yourself and lose weight in the course of three radical weeks with our 5kg Challenge, or build up muscle strength in our Fitness Challenge. Three winners in each category will receive a travel gift card worth €2,000! We will also give away free Health Club gear to everyone who sends in their before and after pictures!*
*By sending in your before and after pictures, you agree and automatically give permission to Zinzino to use these pictures in marketing materials for the Health Challenge.
HOW TO JOIN THE CHALLENGE
1. Sign up for one of our LeanShake kit subscriptions:
LEANSHAKE CHALLENGE START KIT/ LEANSHAKE BASIC START KIT
2. Email one before and one after picture to healthchallenge@zinzino.com.
Write "5kg challenge" or "fitness challenge" in the subject line.*
- Lose weight by calorie restriction (no more than 700 calories per day);
- Detox your body with fiber shots;
- Get loads of energy through exercise!
These challenges run from 3rd January to 20th June 2019. A jury of Zinzino will select 3 winners in each category. Fourth and fifth place competitors will receive Health Club gear.
The winners will be announced at Leader School, June 28 – 30, 2019 in Oslo.
Are there any approved health claims on LeanShake?
EU:
Lose weight
Build muscles
Balance your gut
Substituting two daily meals of an energy restricted diet with meal replacements contributes to weight loss.


Substituting one daily meal of an energy restricted diet with a meal replacement contributes to the maintenance of weight after weight loss.


Protein contributes to growth in muscle mass.


Protein contributes to the maintenance of muscle mass.


There are a number of approved EFSA claims for the vitamins and minerals found in LeanShake. For more information about these claims go to Shop and choose one of our LeanShakes. Here you may click on the product box with more detailed product Information, and download the LeanShake product sheet.
Where do I find more information about LeanShake?
Go to our Shop
Choose weight control and a LeanShake product
In the Shop under each weight control product(s) you can get access to Product info, Science, How to use, FAQ, Educational Videos, and Testimonials.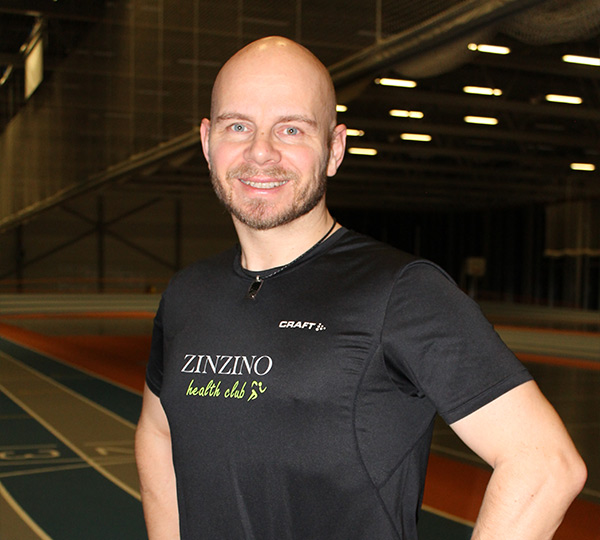 CHOOSE YOUR 3, 5 OR 10 KG CHALLENGE!
I am so happy I signed up on the challenge and I recommend you to do it too. Focus on a weight-loss or fitness goal. Then enter the Zinzino Health Challenge to become a Challenge Champion and win a trip!
- Tore, Norway
---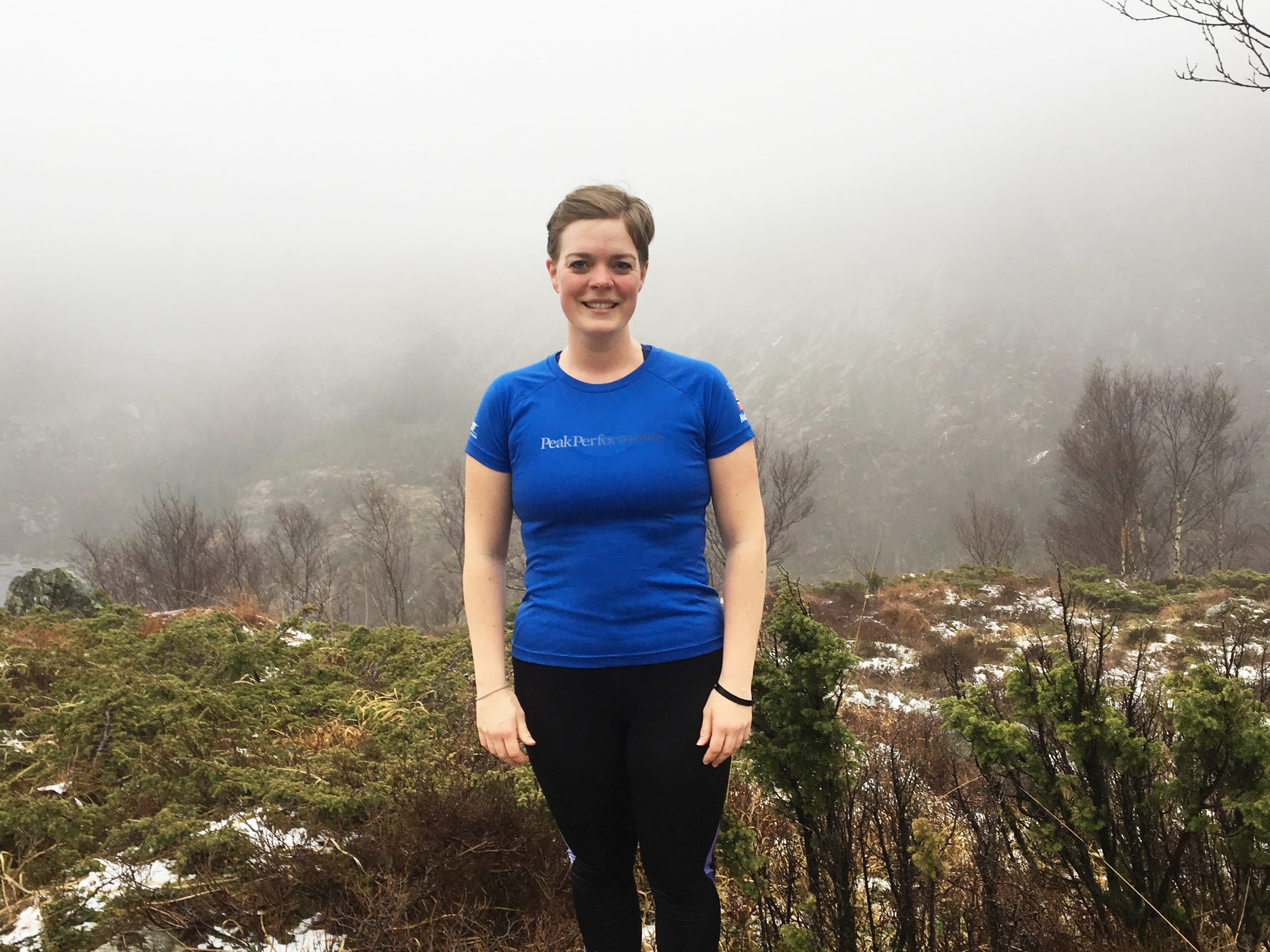 thank you for giving me the inspiration
Through participating in the Zinzino Health Challenge I have learned to be proud of every progress I have made and that goal setting always work best when you divide your goal and achieve one goal at the time, step by step. Thank you for giving me the inspiration and opportunity to change my diet and body!
- Camilla, Norway
---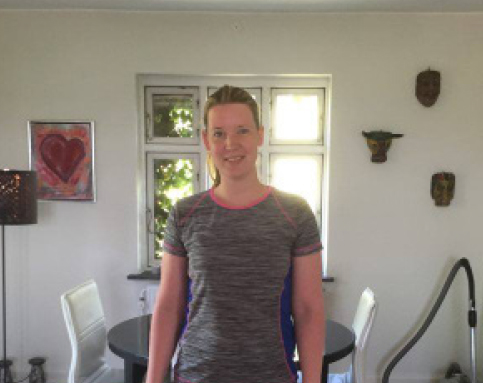 make it a lifestyle to eat healthy
To stay fit my advise is as follows: Exercise, drink a lot of water and make it a lifestyle to eat healthy. Thank you for encouraging me to start this challenge!
- Isebell, Denmark
---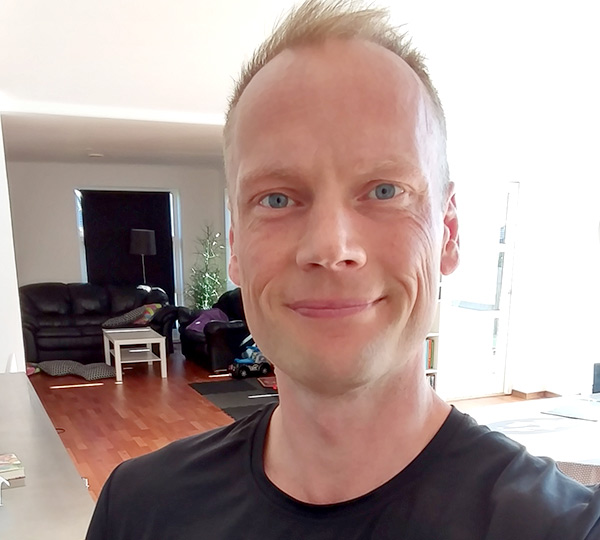 I FOLLOWED THE ADVICE AND IT WORKED
During 10 weeks I exchanged two main meals per day with one Lean Shake. Sometimes I only replaced one main meal or used it as a healthy snack in between meals. This change in my diet may have contributed to my weight loss. I also exercised once a week and weighed myself every day. After 10 weeks I achieved my goal! I feel great, full of energy and not hungry like on other diets.
- Christian, Denmark
---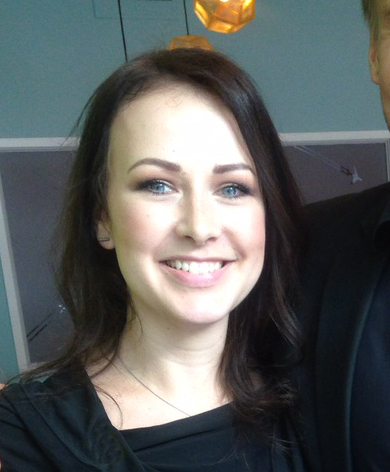 im so proud of myself
I am so proud of myself for reaching my goal through the Zinzino Health Challenge. Through the challenge I have learned that losing weight starts with preparation. I made sure to never run out of healthy greens and foods. That way I wasn´t tempted do make unhealthy choices at the supermarket. I also announced my goals for my friends and family and they inspired me to follow through. Thank you for the opportunity to not only improve physically, but also mentally in the process.
- Ivalo, Denmark
---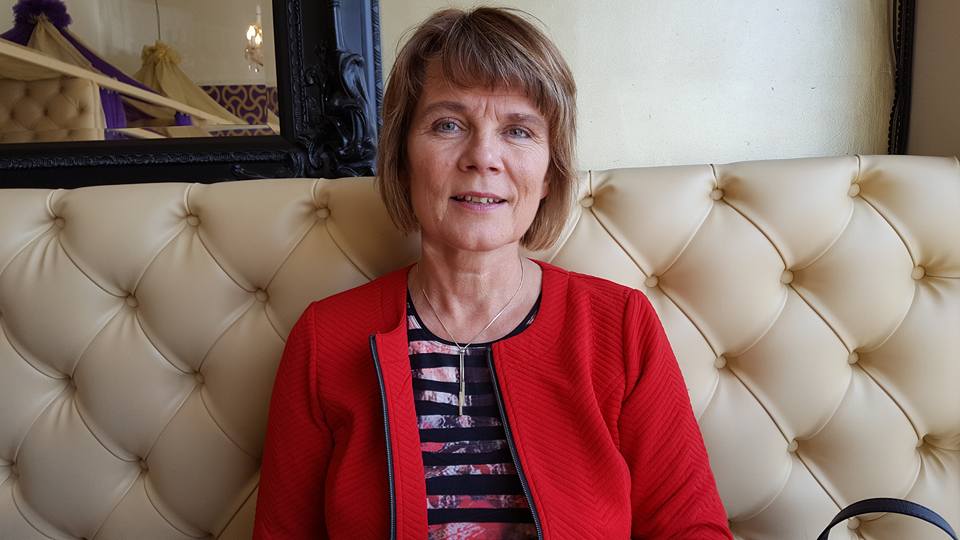 IT HAS CHANGED MY LIFE
When I joined the Zinzino Health Challenge I decided to announce it on Facebook and in front of all of my friends and family. Lots of people have curiously followed my journey and it increased my commitment to follow through. Through participating I have learned that everything starts with implementing good habits. If your habits don´t compromise time with family and work, it is easier to keep them over time and continue to succeed. I am so happy for joining this challenge. It has changed my life to the better.
- Kristina, Sweden
[imgurl]
Order and subscribe to one or more Premier Kit and enjoy exclusive discounts right across our range.