Elisabeth Forsmo
Zinzino Customer
Welcome! I have had great experiences with my products, and I think you'll love them too. Let me know what you think!
Skincare
• Thursday, December 15, 2022 • 4 min
HANZZ+HEIDII: Clean beauty products at their finest
By Zinzino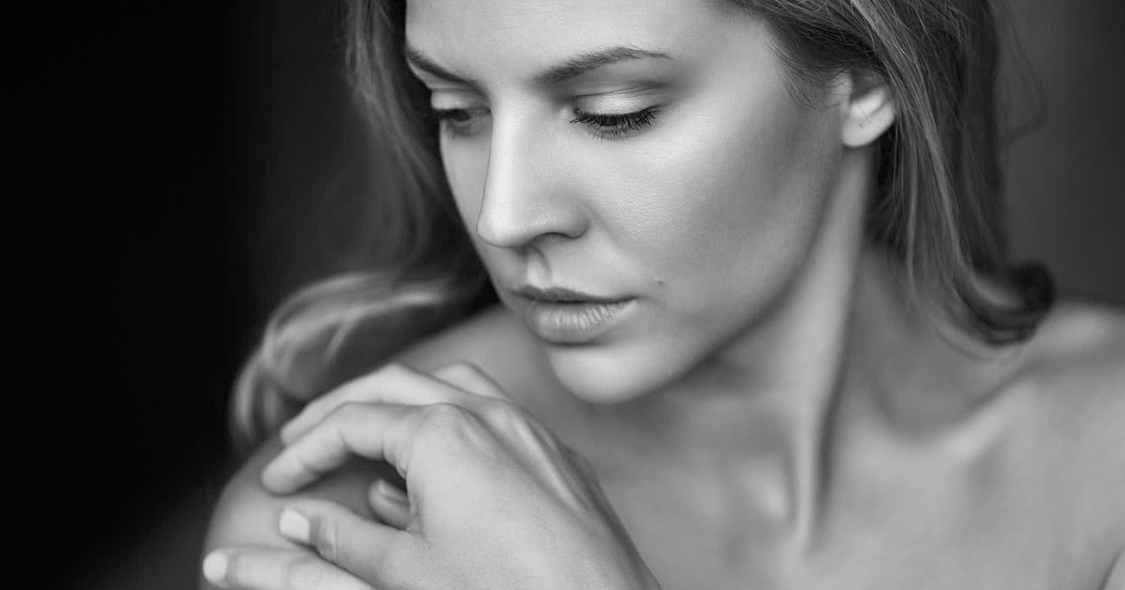 Centered on an ethos of clean beauty and innovative biotechnology, HANZZ+HEIDII takes a holistic approach to skincare—with a deep understanding of the role that overall health and wellbeing play in creating healthy, beautiful skin that is deeply nourished from within.
What makes the HANZZ+HEIDII product range unique?
HANZZ+HEIDII is a Swiss biotech skincare brand targeting health-conscious consumers with vegan, clean beauty products inspired by nature and developed using advanced plant stem cell technology.
Swiss bio-tech skincare
HANZZ+HEIDII use clinically proven skincare and Swiss biotechnology to extract the very best from nature. Biotechnology involves harnessing the most potent active substances in the living cells of micro-organisms and synthesizing them in order to replicate their many natural benefits. The result? Advanced ingredients that not only mirror the qualities of natural ingredients but which are modified for better results and achieve the same, naturally occurring long-term effects.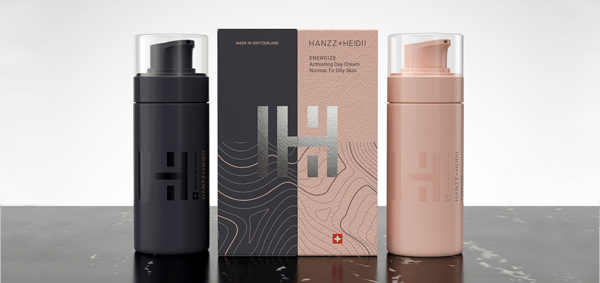 Award-winning skincare products for men and women
HANZZ+HEIDII clean beauty products boast a number of award-winning ingredients that are gentle and suitable for all skin types—including those in need of a sensitive skincare routine.
The biotech plant stem cell ingredients, Majestem™ (Edelweiss) and Schneealge (Snow Algae Powder), were recognised for their innovative properties to benefit skincare. Majestem™ won the 2016 Cosmetics SilverGreen Award and Schneealge won the European Cosmetics Innovation Award in 2014. These plant stem cell ingredients have been shown to reduce the signs of aging by protecting cell DNA, stimulating and improving natural cell renewal, strengthening skin structure and improving skin texture (i.e. smoother and firmer skin).
In 2017, the HANZZ+HEIDII ingredient "InfraGuard" won the BSB Innovation Award, for Astaxanthin which is an innovative natural ingredient comprising tara tree fruit extract and sunflower sprout extract. The unique ingredient has the effect of safeguarding the skin against infrared and blue light rays emitted by mobile devices and computer screens by blocking the formation of free radicals, protecting cell DNA and preventing the loss of skin density.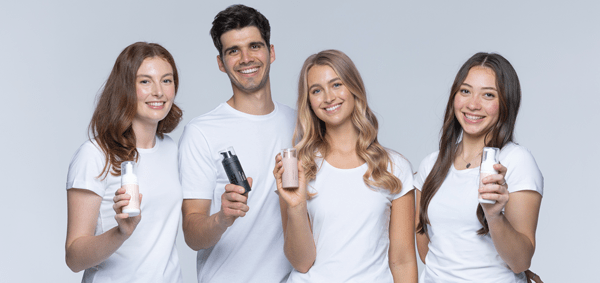 Natural beauty products that work
HANZZ+HEIDII use Swiss biotechnology to create clean beauty products inspired by nature. Their formula is free from irritating or harmful additives (such as silicones, parabens, mineral oils, paraffins, etc.) and use plant-based stem cell technology including snow algae and edelweiss, as well as an anti-wrinkle peptide complex. Other ingredients include moisturize complexes with short- and long-chain hyaluronic acids and HANZZ+HEIDII's Superior Natural Antioxidant blend (SNA Blend), which is an effective, cell-protecting antioxidant mix that protects skin from environmental pollution and oxidative stress caused by infrared- and blue light-induced free radicals.
Responsible products
HANZZ+HEIDII is dedicated to providing premium, high-end skincare through a responsible and nature-friendly approach to product development and manufacturing. Their clean, sustainable skincare products are developed with the belief that luxury brands must have sustainable practices embedded in their business ethos. Today's environmentally-conscious customers demand sustainable skincare products, and a modern brand must live up to those expectations.
HANZZ+HEIDII strives to provide customers with the certainty that all their products are ecologically sound, with the aim to reduce their environmental footprint as much as possible. The brand accomplishes this through the use of sustainable biotechnology and packaging by using only green, natural ingredients and by excluding any additives deemed harmful to humans as well as the entire ecosystem.
The environment is a primary concern throughout the entire lifecycle of HANZZ+HEIDII products – from creation and distribution to packaging and beyond. A deep commitment to clean, sustainable skincare is the bedrock of the HANZZ+HEIDII brand.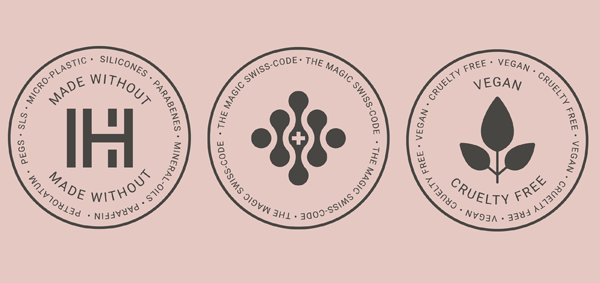 Cruelty-free and vegan skincare products
Naturally, the HANZZ+HEIDII clean beauty products adopt a vegan, cruelty-free approach in all of their formulations. While animal products such as beeswax, milk and honey are found in natural cosmetics, HANZZ+HEIDII chooses to forgo all animal-sourced ingredients­­ and opts instead for purely vegetable oils and plant based ingredients.
All natural, active ingredients are vegan and consciously sourced with the environment in mind. HANZZ+HEIDII's clean beauty products are never tested on animals and are free from irritants that put any unnecessary stress on the skin or environment.
Skincare
How to look after your skin in every decade
Monday, June 27, 2022