Ensuring Your Products are the Finest...
Zinzino's Scientific Advisory Board
You and your family deserve only the finest ingredients, blended to create the most effective results, and based on the most relevant science available. Zinzino provides all of that for you, with the help of our esteemed Scientific Advisory Board. These individuals are some of the brightest minds in the wellness and nutrition space, advising the company how to produce the finest products for you.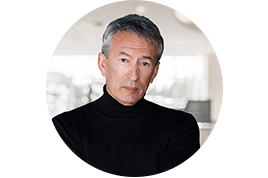 Dr. Paul Clayton
Dr. Clayton is a pioneer in the study of the pharmacological effects of foods and botanical ingredients – and how they affect your health and physical performance. He received his Ph.D. in neuropharmacology from the University of Edinburgh. He is a former chair of the Forum on Food & Health at the Royal Society of medicine.
Dr. Angela M. Rizzo
Dr. Rizzo is an expert in the biochemistry of lipids. She is a Professor of Biochemistry at the University of Milan. Her numerous publications include Journal of the American College of Nutrition and Nutrition Journal.
Mr. Ola Eide
Mr. Eide has founded several companies including industry leader BioActive Foods AS. He had a number of leadership positions, such as Chairman of the Board for the Norwegian and the Nordic food research program under the direction of The Norwegian Research Council and The Nordic Industry Fund (presently Nordic Innovation Centre) respectively. His many years of entrepreneurial and international board experience includes serving as the Director of Innovation at Mills DA and R&D Director at Tine Norwegian Dairies.
Dr. Abraham Anantharaj
Dr. Abraham has more than 40 years of experience in the health and nutrition industry. He qualified as a medical doctor in 1974 and has experience in both government hospitals and in various medical disciplines. In 2016-2019, Dr. Abraham has worked as corporate Medical Advisor for Nestlé Malaysia.