We believe in our products. But the greatest gift is the feedback from our customers.
Here are some personal results after using the Zinzino product
BALANCE
"As a health coach I thought I was eating healthy..."
"...but my first test was very disappointing. After achieving balance, I notice a big difference not only on my hair and skin but in my energy, my muscle recovery, my joints, and so much more." - Julieta
test 1 21,9:1; test 2 3,6:1
Test 1: 21,9:1
Test 2: 3,6:1
The test proves that it works
All my life I have made healthy- and home cooked food. I have also used different fish oils. I took my first test in Oct. 2012 and have used the BalanceOil ever since. I am very happy about the products and the test proves that it works. - Raisa, Finland
Test 1: 4.6:1 Test 2: 2.7:1
Test 1: 4.6:1
Test 2: 2.7:1
I have more energy!
Since I started to use BalanceOil I have felt great. My energy levels are up and I feel my immune system is stronger. Genetically my family has suffered a lot with heart conditions and I am happy to add a product to my diet that is good for the heart. I am very satisfied with Zinzino BalanceOil.
- Arja, Finland
Test 1: 7.9:1, Test 2: 2.9:1
Test 1: 7.9:1
Test 2: 2.9:1
"As a professional dancer..."
"...I have always had a strong focus on eating healthy. After achieving balance I can keep my concentration longer and my muscle recovery after working out is going a lot faster" - Daniel
test 1 6,3:1 ; test 2 2,4:1
Test 1: 6,3:1
Test 2: 2,4:1
I WAS JUST A BIT EMBARRESED
Now I know that BalanceOil* really works, and that gives me a peace of mind and something to be proud of! - Karla, USA/Denmark
Test 1: 34.4:1 Test 2: 2.9:1
Test 1: 34.4:1
Test 2: 2.9:1
Balance Oil has been so important to me
When I took my first BalanceTest I was not feeling my best. My energy levels were low and I was looking for a solution. I will forever be grateful for this product and will continue to apply it to my diet. If you haven´t tried the Balance product, I strongly recommend it. - Aina, Norway
Test 1: 12.4:1 Test 2: 2.0:1
Test 1: 12.4:1
Test 2: 2.0:1
"I have been suffering all my life from very dry skin, but after getting in balance my skin feels smooth and hydrated!"
In addition my immune system, joint and muscle function is better, and I restitute a lot faster after exercise!" Vinzent - Vinzent
test 1 (8,5:1) test 2 (1,4:1)
Test 1: 8.5:1
Test 2: 1.4:1
My test results came as an enormous surprise TO ME
My test-result really surprised me. After using the oil for 120 days I took my second test and my balance was now 2.5:1 - Henrik, Sweden
Test 1: 16:1 Test 2: 2.5:1
Test 1: 16:1
Test 2: 2.5:1
helps me to recover
In a long and physical demanding ice hockey season, BalanceOil helps me to recover better after training and matches as well as helping my concentration to be optimal at all times. - Thomas, Norway
Test 1: 7:1 Test 2: 2:1
Test 1: 7:1
Test 2: 2:1
WEIGHT CONTROL
CHOOSE YOUR 3, 5 OR 10 KG CHALLENGE!
I am so happy I signed up on the challenge and I recommend you to do it too. Focus on a weight-loss or fitness goal. Then enter the Zinzino Health Challenge to become a Challenge Champion and win a trip!
- Tore, Norway
thank you for giving me the inspiration
Through participating in the Zinzino Health Challenge I have learned to be proud of every progress I have made and that goal setting always work best when you divide your goal and achieve one goal at the time, step by step. Thank you for giving me the inspiration and opportunity to change my diet and body!
- Camilla, Norway
make it a lifestyle to eat healthy
To stay fit my advise is as follows: Exercise, drink a lot of water and make it a lifestyle to eat healthy. Thank you for encouraging me to start this challenge!
- Isebell, Denmark
I FOLLOWED THE ADVICE AND IT WORKED
During 10 weeks I exchanged two main meals per day with one Lean Shake. Sometimes I only replaced one main meal or used it as a healthy snack in between meals. This change in my diet may have contributed to my weight loss. I also exercised once a week and weighed myself every day. After 10 weeks I achieved my goal! I feel great, full of energy and not hungry like on other diets.
- Christian, Denmark
im so proud of myself
I am so proud of myself for reaching my goal through the Zinzino Health Challenge. Through the challenge I have learned that losing weight starts with preparation. I made sure to never run out of healthy greens and foods. That way I wasn´t tempted do make unhealthy choices at the supermarket. I also announced my goals for my friends and family and they inspired me to follow through. Thank you for the opportunity to not only improve physically, but also mentally in the process.
- Ivalo, Denmark
SKIN STUDY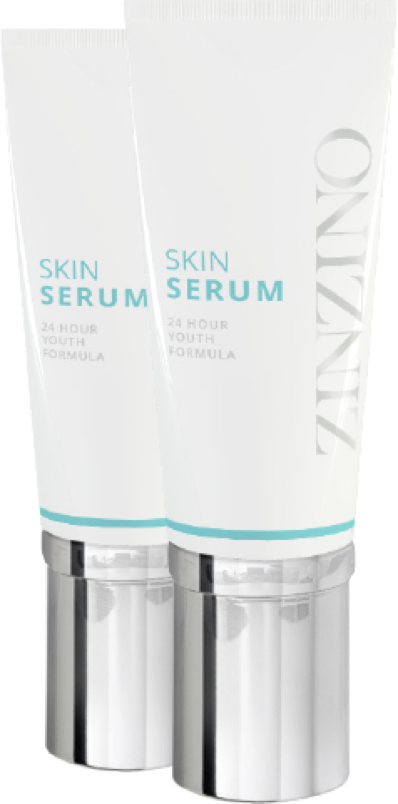 Miravex Ltd. in Lithuania performed a skin analysis by a 3D imaging technology of facial skin. The measurements were performed on the person's cheek area. Changes in pore size, pigmentation, and redness were among the parameters measured. The person applied Zinzino Skin Serum two times per day, and the measurements were performed at the beginning of the application period; 11th of August 2016 and the second measurement on 13th of October 2016. The results show that the volume of the pores decreased 47% in size. The pigmentation of the skin in the area measured also decreased by 11%. Redness of the skin also decreased by 9%.
Read More
OVERALL COLOUR VARIATION
zk 8/11/2016 12:57 Colour variation = 3.8
zk 10/13/2016 07:59 Colour variation = 3.4
OVERALL COLOUR VARIATION
zk 8/11/2016 12:57 Colour variation = 3.8
zk 10/13/2016 07:59 Colour variation = 3.4
HAEMOGLOBIN AVERAGE LEVEL
zk 8/11/2016 12:57 Average level = 1.364 Variation = 0.163
zk 10/13/2016 07:59 Average level = 1.244 Variation = 0.111
SKIN CARE
CLick on the images to view the full picture
I WILL FOREVERBE GRATEFUL
During the last 10 years I have had severe skin problems. On several occasions I have gone to dermatologists, herbalists and homeopaths that have tried to help me without success. My skin condition affected my self-esteem a lot and when my skin problems were at the peak I never went out of the house without wearing make up. In October 2016 I decided to try something new - the Zinzino Skin Serum. I apply it sparingly on my face and neck every morning and evening. After 2 months of use the results turned out fantastic. The results still remain as good and I will forever be grateful and continue to use it.
Haldora, 23 years
I AM VERY HAPPY
The Zinzino Skin Serum really works for me! I started using the serum 6 weeks ago and it has already reduced fine lines and wrinkles and I experience an improvement of the overall quality of my skin. I am very happy about the result so far.
Anette - Sweden