Forskningsråd
Vi afprøver hele tiden nye produkter, men eftersom vores standarder er ekstremt høje, konsulterer vi altid vores videnskabelige rådgivere inden lanceringen af et nyt produkt. De er i de fleste tilfælde imponerede over resultatet, men engang imellem beder de os om at gøre det endnu bedre. Og det gør vi, hele tiden. Ingen kompromiser. Resultatet er en best-in-class produktlinje. Så i sidste ende, "thumbs up" til vores yderst respekterede forsker Råd.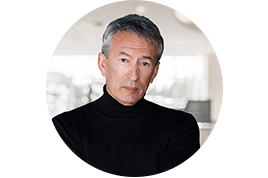 Dr. Paul Clayton
Dr. Clayton er pioner inden for videnskaben om farmakologiske virkninger af fødevarer og botaniske ingredienser - og hvordan de påvirker din sundhed og fysiske præstation. Han modtog sin Ph. D. i neurofarmakologi fra universitetet i Edinburgh. Han er tidligere formand for Forum on Food & Health ved Royal Society of medicine, og er i øjeblikket stipendiat hos Institute of Food, Brain & Behavior ved Oxford University.
Dr. Angela M. Rizzo
Professor of Biochemistry på University of Milan. Ekspert i biokemi af lipider (fedtstoffer).
Mr. Ola Eide
Grundlægger og medstifter af flere selskaber - herunder BioActive Foods AS. Han har flere års erfaring i iværksætteri og international bestyrelsesarbejde og har fungeret som direktør for Innovation hos Mills DA og R&D Director hos Tine Norwegian Dairies i flere år.
Dr. Abraham Anantharaj
Dr. Abraham har over 40 års erfaring fra sundheds- og ernæringsbranchen. Han blev uddannet læge i 1974 og har erfaringer fra både offentlige hospitaler og forskellige medicinske discipliner. I 2016-2019 har Dr. Abraham arbejdet som lægefaglig virksomhedsrådgiver hos Nestlé Malaysia.