Brand Ambassadors
• 17 December 2020 • 2 min
World champion BMX racer, weightlifter and still in her teens
By Zinzino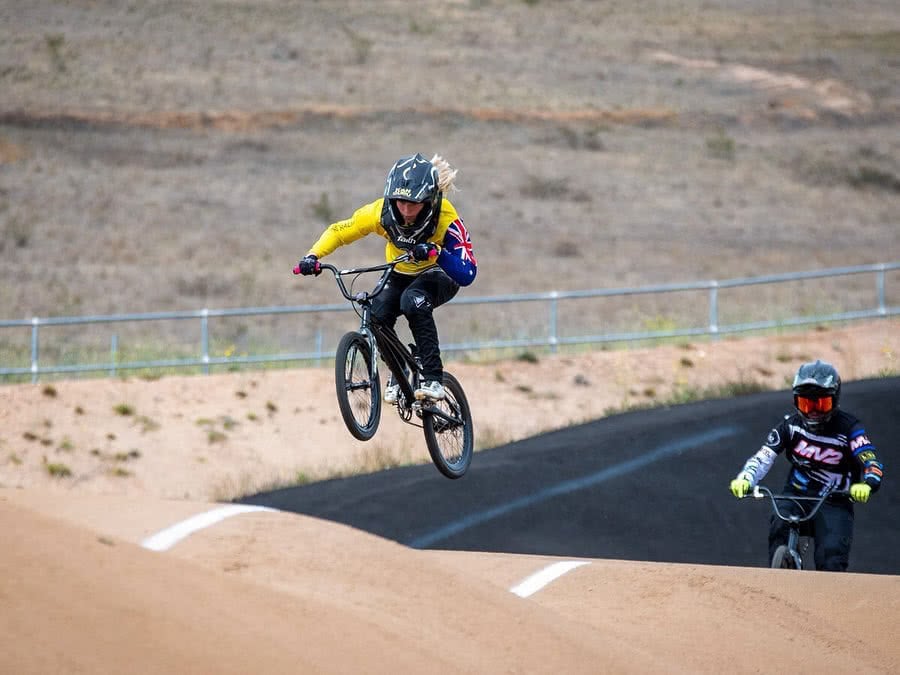 Des'ree Barnes defies all norms. When she was just six, she won her first Challenge Class World Title at the UCI BMX World Championship. Since then, 'Desi Racer', (a nickname she also took home) has gone on to win four world titles.
This competitive, young blonde doesn't just stop at BMX racing. She's also an avid weightlifter and represented Australia at the Oceania Championship in 2017, at the tender age of 14 and coming in second. The nickname 'Desi Racer' perfectly encompasses her fiery personality – ammunition for reaching her two future goals: to reach the Olympics in BMX, track cycling or, as she puts it herself "something else I'm interested in."
What's your name, age and sporting profession?
I'm Des'ree Barnes. I'm 18 years old and an Australian BMX world champion and weightlifter.
What awards and recognition have you received?
I feel so blessed to race in many world title events, five of which I've won. I also have nine national titles. While I'm not currently competing in weightlifting, I have a few national titles. I also started track cycling in 2019 and currently hold the state record for 500-metres TT.
Can you tell us about any challenges you've faced?
I've definitely had to overcome mental hurdles about the fear of racing. From the big jumps to the demanding training schedule, I've learned the importance of taking a break and caring for my overall health.
I've had to learn my limitations and knowing how much (and when) to push. How to pull myself up when I just want to give up. You know, all the things that athletes go through behind the scenes.
How did you first hear about Zinzino?
Through Instagram, actually!
What was your understanding of the Omega-6:3 ratio as a professional athlete?
I didn't know much about it, but now I realise the importance of it. I'm shocked to hear that so many people are out of balance and never understand the health implications of it.
Read more about Omega-6:3 ratio.
What Zinzino products do you currently use?
I use (and love) BalanceOil+. it's improving my body inside and out. Other products i use is the Skin Serum, which is doing wonders for my complexion. It's now my go-to skincare item.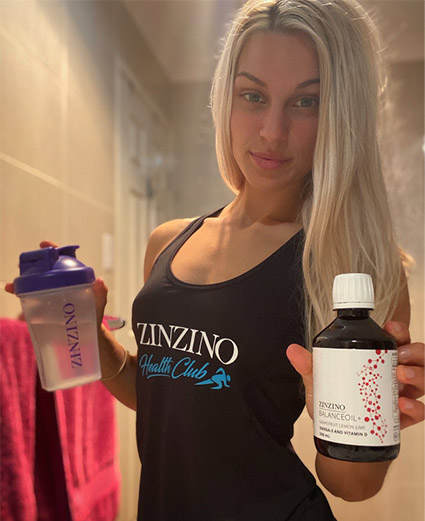 Tell us about your experience with Zinzino?
I feel happier and more energetic. I feel this covers my body's needs, both inside and out.
Why should people think about BalanceOil?
It's a healthy addition to your life. If you're looking to improve your health and wellbeing, use BalanceOil+.
Is Zinzino just for athletes?
No. Anyone can benefit from Zinzino's products.
Explain your experience with Zinzino in one sentence?
The products have contributed to my daily routine. They're an effective way to support your health and fitness goals. It's helping my skin, as well as aiding my overall health.
Follow Des'ree, 'Desi Racer' Barnes' journey on Instagram, Facebook, and YouTube. See her professional profile on BMX Australia.