Brand Ambassadors
• 25 March 2022 • 2 min
How to make the A-list of E-sport race car driving
By Zinzino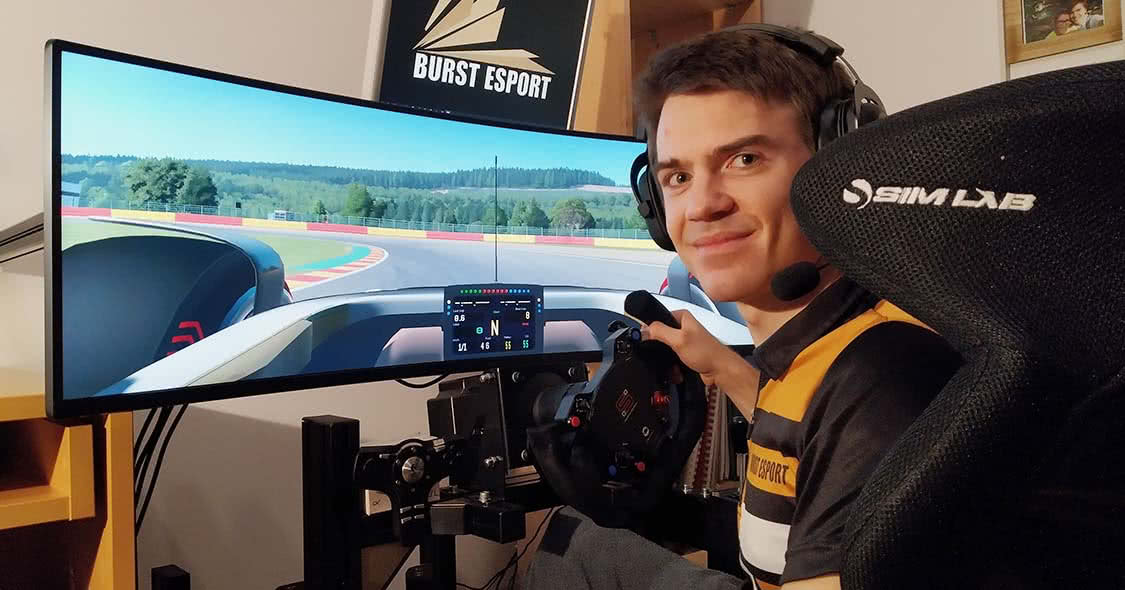 While the rest of the world was slowing down, Slovenian e-sportsman Jernej Simončič did the opposite, speeding into #1 Formula Sim Racing World Champion position. His long track record of driving feats embodies a new kind of athlete, especially in the "everything is remote" era. Although Jernej isn't physically bumping against other cars, racing around a circuit, he needs the same amount of mental stamina and agility that accelerates his mind into balance.
What awards and recognition have you received?
One of the wins I'm most proud of is The RACE All-Star Sim Masters event, where I competed against top sim racers and real-life drivers. This took place when the first round of the 2020 Formula 1 season was cancelled due the pandemic. Another memorable achievement was the 24-hour Le Mans Virtual race, which was held in place of the famous motorsport annual in-person event. I set the fastest lap time and our team finished second in the race, just 20 seconds shy of wining it.
Can you tell us about any challenges you've faced?
Being a professional sim racer, my initial challenges were economical. I couldn't afford the high-end equipment. Luckily, I could still win races with a squeaky chair and half-broken steering wheel. My string of wins meant I could use the prize pool victory money to upgrade to professional grade equipment.
Did your initial Omega-6:3 ratio surprise you? Has it changed from your first reading?
After being diagnosed with diabetes 10 years ago, I've long had a keen interest in nutritional science. I eat well and avoid ultra-processed foods, so it came as a surprise when my Omega-6:3 ratio was off-balance.
How did you first hear about Zinzino?
The management team at Burst E-Sport first introduced the idea to the team. We're always looking for new ways to improve our performance, mentally and physically.
What Zinzino products do you currently use?
I take BalanceOil+ and I love all the different flavors.
Tell us about your performance since using Zinzino?
From a physiological perspective, having a good Omega-6:3 ratio and sufficient DHA and EPA levels helps protect me from preventable health issues, now and later in life.
Why should people think about taking BalanceOil?
I understand there's an increased risk of heart and brain health problems with an off-balance Omega-6:3 ratio. I have now found an effective solution that works for me to avoid these major worries. And yes, anyone can leverage this supplement.
Are these products just for athletes?
Actually, I believe the benefit of BalanceOil+ could be great for all people. Athletes only need to pay more attention to maintaining good health.
Explain your experience with Zinzino in one sentence?
I love the peace of mind that comes with getting the nutrients I'd previously neglected.
See what's around the corner for Jernej and track his progress with Zinzino. Connect with him on Instagram, Facebook, YouTube, and Burst E-Sport.