Brand Ambassadors
• 24 January 2021 • 4 min
Heavyweight Lukas Osladil, lifts his way to the top, in perfect balance.
By Zinzino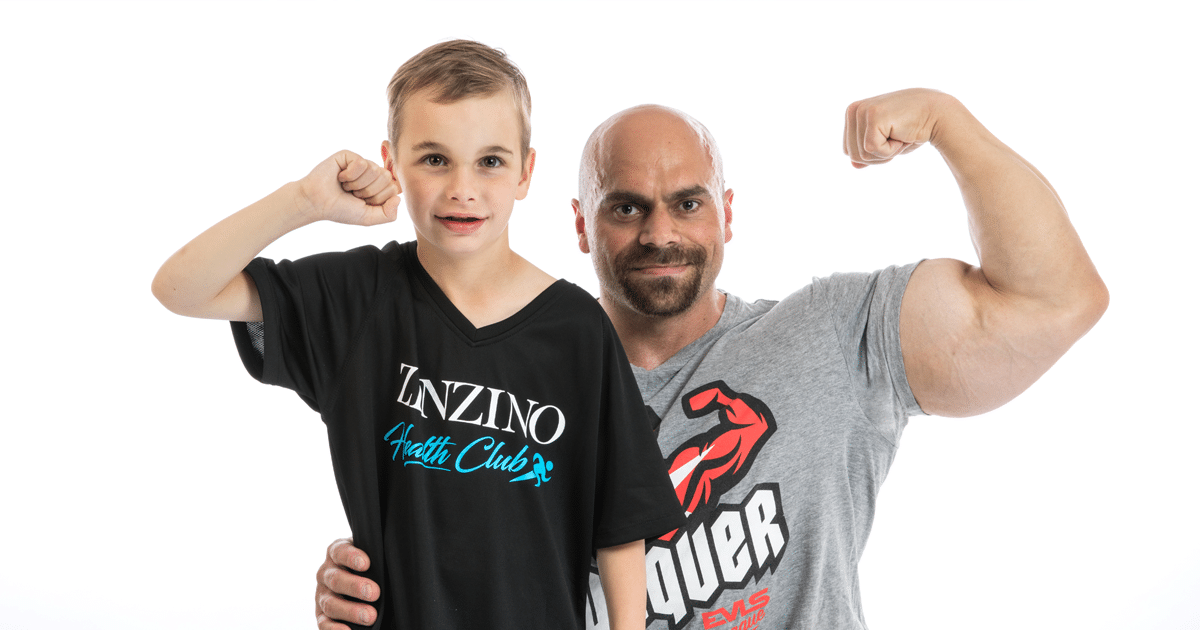 After coming in fourth place in his first championship in 1996, Zinzino Brand Ambassador Lukas Osladil has solidified his place as one of the world's best bodybuilders. Each year marks a new award, as Lukas lifts his way to top position. A few of his 'first place' medals include Arnold Classic Brazil, Vancouver and Toronto Pro, and the IFBB Europa Phoenix Pro.
His body is a masterpiece to marvel at, with gluteal muscles that put on a show for any audience. Professional bodybuilders are undoubtedly the strongest, most masculine of athletes. In over two decades, the longest break Lukas has had from lifting is two weeks– and he claims it's all thanks to products like Zinzino's.
What's your name, age and sporting profession?
My name is Lukas Osladil and I'm a 40-year-old bodybuilder from Prague, Czech Republic.
What awards and recognitions have you received?
Between 2005 and 2019, I've won a string of awards all over the world. I've taken home a range of titles including The Czech Republic and IFBB champion, second at the World Championships (up to 90 kg), the Amateur Olympia London and Dayana Cadeau Classic in Florida. I got to eighth position at Mr. Olympia, among various other recognitions.
How did you first hear about Zinzino?
My friend, Adam Skoda, told me about Zinzino's BalanceOil and other products in March 2019.
What was your understanding of the Omega-6:3 ratio as a professional athlete?
I had none. I had never heard about it before. However, I did know how important Omega-3 is for the body, so I used to take it occasionally before starting regularly with BalanceOil.
What was your initial ratio?
My initial ratio was 4.9:1 and at the time, as I was having one or two weekly portions of fatty fish, e.g. salmon or halibut. Now taking BalanceOil every day, I maintain a ratio of 2:1.
What Zinzino products do you currently use?
I currently use BalanceOil Vegan, Xtend+, ZinoBiotic+, and Viva+.
Tell us about your experience with Zinzino.
I took the second Zinzino BalanceTest about 10 months after I had started using BalanceOil and the results were down 2:1, so I was very happy to see that it actually works.
So, did Zinzino help you as an athlete?
The products have helped me stay healthy because professional bodybuilding isn't very kind on the body. For example, we eat too much meat and other protein sources for about 6-9 months over the course of many years. Even if we do eat healthy foods such as vegetables, fruit, fish, eggs, almonds, nuts and so on, it's not the way we should be living. But, thanks to Zinzino, I'm able to keep my body healthier, so I can train and compete, sleep well, and recover fast. With good health, you have a chance to be better in everything you do.
What about the mental benefits?
I hadn't really had any limitations before I started using Zinzino products and even my ratio wasn't as high as the average European's, but I would say it helps people, and helped me, mentally. If you eat nutritious food, exercise almost daily, sleep well for 7-8 hours and take Zinzino products, that will keep you healthy. Mental and physical health go hand in hand.
Why should people think about BalanceOil?
It's a fact that 95% or more people around the world have a high Omega-6:3 ratio. This is because people don't eat enough wild-caught fish or enough Omega-3 with polyphenols. It goes beyond the standard fish supplements that most people have access to.
Is Zinzino just for athletes?
No, it's just as much for the general public as professional athletes. You usually don't forget to eat, sleep, watch TV, go to the toilet, spend time on the internet every day, so the same should apply to exercise and health. Aim for exercise at least three to four times a week for one hour and take your daily BalanceOil, of course!
Explain your experience with Zinzino in one word?
Healthy!
See Lukas in action on YouTube, plus follow him on Facebook for daily updates. To learn more about Lukas' journey, his achievements and his upcoming competitions, visit his professional profile.