Brand Ambassadors
• 01 March 2020 • 3 min
Pro Thai boxer, Rain Brandt fights, with optimism (and Zinzino)
By Zinzino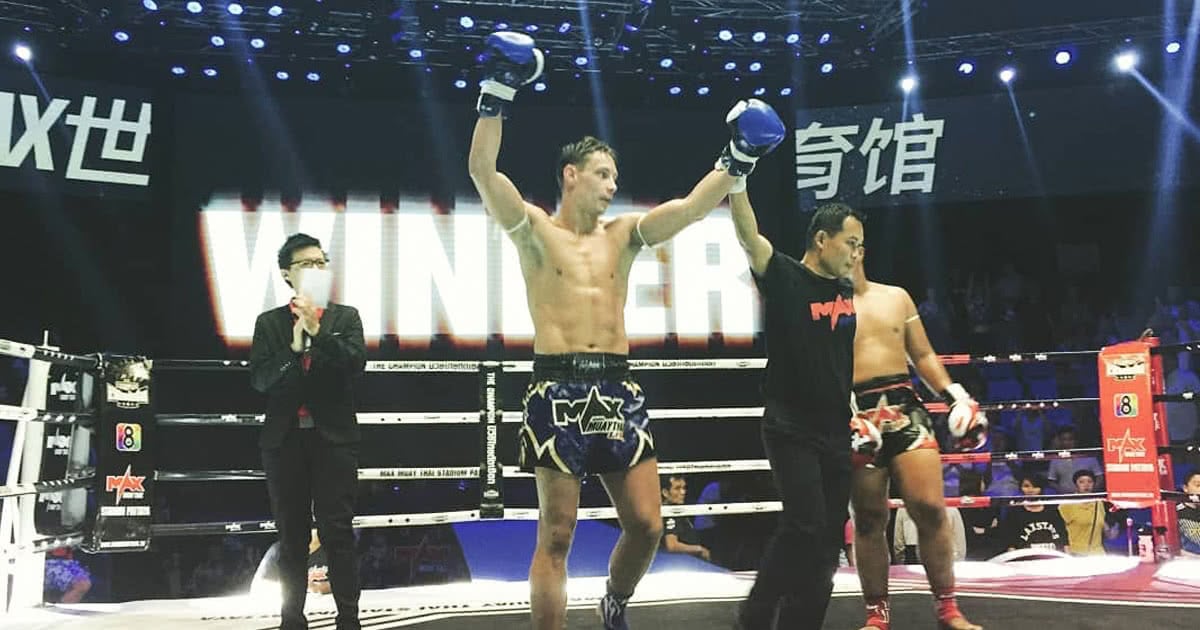 Professional fighting isn't a sport that's particularly kind to the body. But for eternal optimist and pro Thai boxer, Rain Brandt, the best way to avoid injuries is eating well and taking the right products.
A peek at his Instagram profile will give you an insight into his adventurous and tenacious spirit. His philosophy? Consistency and discipline always beat speed. Play the long game and commit every day to your dreams. Show up and you'll see your efforts escalate over time.
We sat down with Rain Brandt to learn more about his optimistic approach that packs a lot of punch.
What's your name, age and sporting profession?
I'm Rain Josh Brandt and I changed my name in 2011. In the ring, I'm known as Rain Kärkinen. I'm 33 and a K1 Thaiboxer.
What awards and recognition have you received?
I hold multiple Estonian and Latvian Champion titles, the Australian Tournament Winner 2010, and the only boxer to fight at the oldest arena in Thailand, Rachadaemnom Stadium.
How did you first hear about Zinzino?
In 2015, my friend introduced it to me as a business opportunity. I also suffered a major injury, spraining my sixth and seventh vertebrae. The doctor told me, 'I'm sorry but you have to cancel your competition and rest.'
>> This was one such injury that led Rain on an information-seeking mission to learn more about how he could care for his body (and get back in the ring).
A good friend explained to me how most of the people are missing out on important fats and nutrition – and introduced me to a product range that could help compensate for the modern diet. It was Zinzino.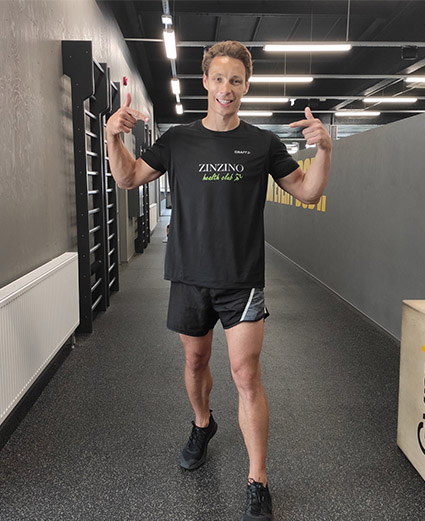 What was your understanding of the Omega-6:3 ratio as a professional athlete?
I knew that omega essential fatty acids are important. Omega-3 is often recommended by the doctors.
What was your initial ratio?
I took the BalanceTest and my first reading was 9.9:1. This was 9.9 times higher than our bodies are meant to handle and my cell membrane was three times stiffer than normal. I was shocked, because I was using different superfoods and vitamins every day, plus eating fish multiple times a week. And, I'm a PROFFESIONAL ATHLETE.
What Zinzino products do you currently use?
I first tried Zinzino's BalanceOil+ I change up the product every few months, from AquaX then back to the normal flavour. I take Essent, Xtend+ (for over two years now) and Protect supplements, and the LeanShake when I train or if I'm hungry late at night. I also love ZinoBiotic, Skin Serum, and even the coffee. Basically, anything I can get my hands on.
Tell us about your experience with Zinzino?
Three weeks after I started Zinzino, I noticed improvements in my stomach, the quality of my sleep, and my energy levels. By the second month, I'd lost four kilograms. I was eating more salads and my body was rejecting any fried food. My food portions got smaller, with my body sourcing what it needed. In fact, I tried to prove Zinzino didn't work in the first four months. I'm glad I was wrong. My second BalanceTest came in at 2.4:1.
Did Zinzino help you as an athlete?
Most certainly! The recovery process is much faster and I don't need to spend much money on a professional massage.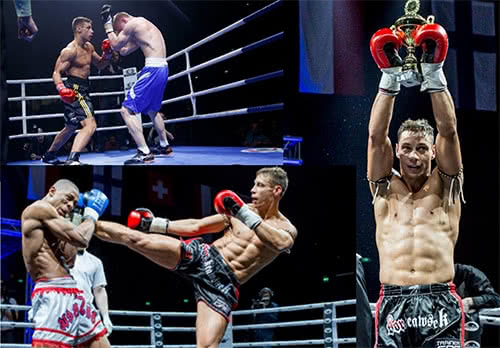 What about the mental benefits?
Zinzino has transformed my life both physically and mentally. I'm calmer, more focused and I never would have imagined reading so many books (and remembering them).
Why should people think about BalanceOil?
Because it'll change your life. Your health is the first pension you deserve to give yourself.
Is Zinzino just for athletes?
No, it's for everyone who wants to bulletproof their well-being and live a healthy life. The products help to minimize most of the common lifestyle health problems and support your body like it's meant to function.
Do you take other supplements or health products?
Yes, I take organic natural frozen berries daily with my oatmeal and I also add crushed flax seeds.
Explain your experience with Zinzino in one word?
Grateful!

To find out more about Rain Brandt and his journey with Zinzino, please visit:
Rain in action, in the fighting ring