Brand Ambassadors
• 05 June 2021 • 3 min
Finland's beach volleyball star, Riikka Lehtonen, is a lesson in never quitting.
By Zinzino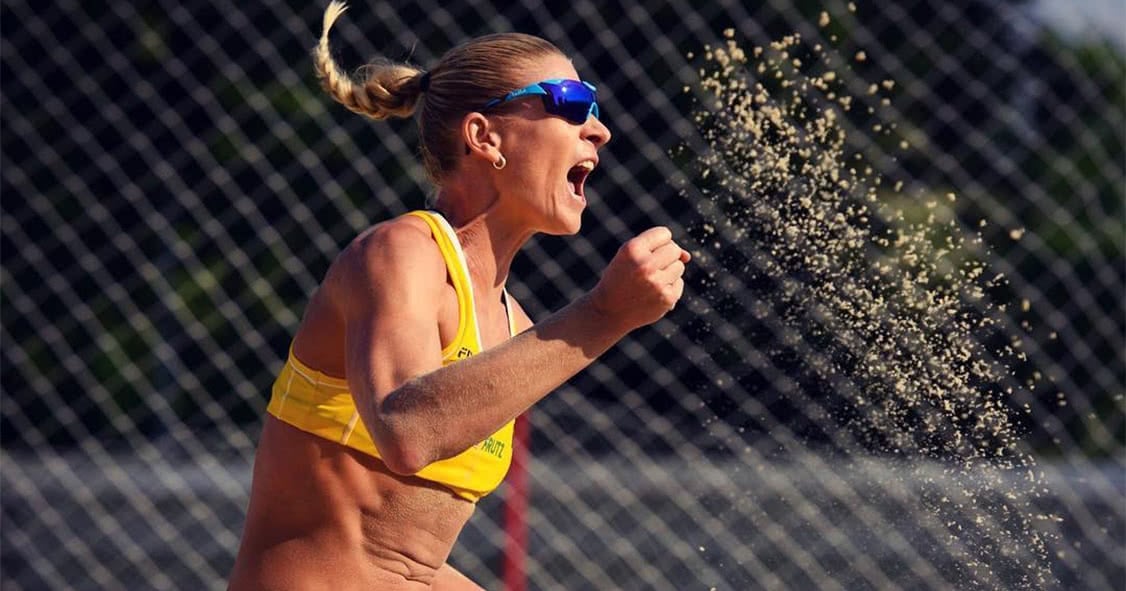 Praised as the most successful female volleyball player in Finland, Riikka Lehtonen has served up her talents to various professional clubs across Europe. She played professionally for 14 years before her career really spiked in beach volleyball.
Since 2014, Riikka has competed in the FIVB Beach Volleyball World Tour. Now, she's got her feet in foreign sand, with her sights set on reaching the Olympics. At 41 years of age, Riikka's an inspiration for women all over the globe – that age isn't a barrier to success in professional sports.
What awards and recognition have you received?
"In my years playing volleyball, some of the highlights include winning the Champions League gold medal two years running, plus the Best Server award, taking home gold at Challenge Cup, as well as Best Attacker. I won gold three years in a row at the French Championship. Once at Italian Championship gold "scudetto" and the Italian Cup and at the Maldives Championship.
I was awarded the gold medal over many consecutive years at the Finnish Championships and Finnish Cup. For beach volleyball, I've come in fifth at the European Championship, ninth at the World Championship, and won the silver medal at the World Tour."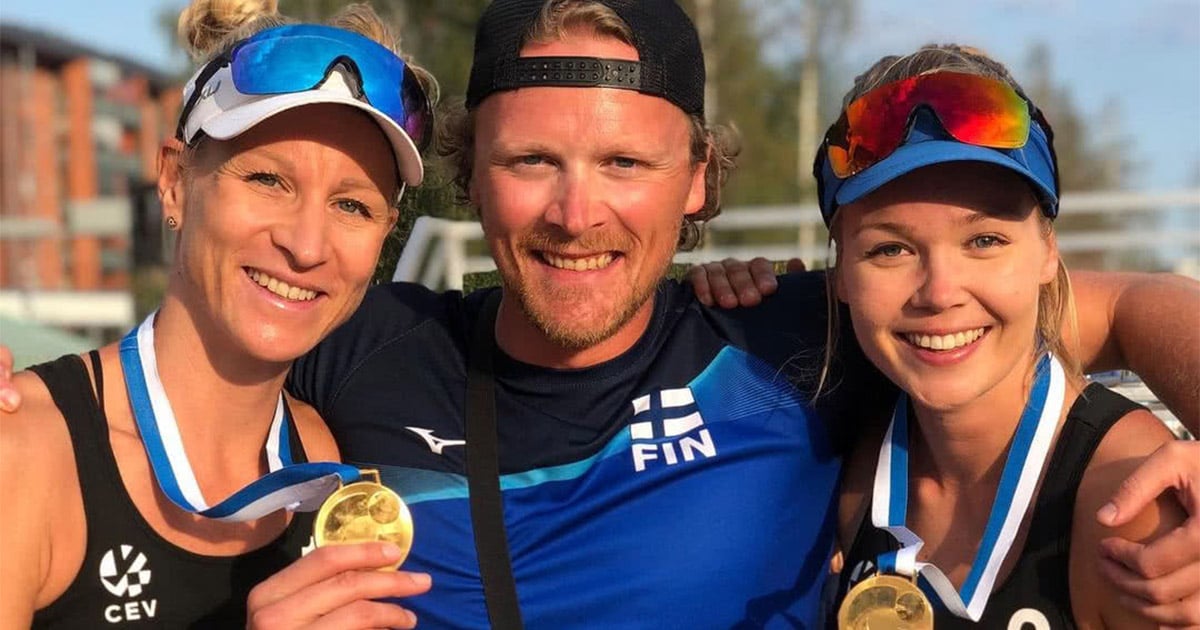 Can you tell us about any challenges you've faced?
"In 2012, I decided to switch to beach volleyball right after my last indoor season 2012-2013. However, I got injured during that final season, which means that I needed to go through 4 surgeries before jumping into the sand. For this reason, I was supposed to start beach volleyball in spring 2013, but I finally made it in spring 2014 instead.
My first beach volleyball tournament was extremely tough, as I was playing a completely 'new' sport at a professional level. All the previous experience I had with volleyball didn't carry over (knowing all the players and their skills) and my psyche was bad. This used to be my strength. But, I knew I wanted to reach the Olympics in the Finnish colors.
I was so close to quitting because of my age, but I just got better and better. Now my dream is to continue and finish my professional career where it started in 1999 – in Paris 2024."
What was your understanding of the Omega-6:3 ratio as a professional athlete?
"I didn't know anything about it. But now, I understand the importance of rebalancing our Omega-6:3 ratios. I was really surprised when I discovered my ratio because I always saw myself as healthy. Zinzino has helped me get my body back into balance."
How did you first hear about Zinzino?
"I was participating in SLUSH (a start-up event) and Heli Nyman told me about it. Also, my husband had heard about Zinzino before and wanted to try the products. I haven't looked back since and continue to take Zinzino products daily."
What Zinzino products do you currently use?
"I use BalanceOil, Xtend, and LeanShake. I really love these products."
Tell us about your performance since using Zinzino.
"I carry LeanShake with me everywhere and take it often twice a day. Because I practice one or two times a day, it's the perfect on-the-go drink in between meals. It's also ideal for when I travel and can't get nutritious food. It keeps me satisfied and full. The Xtend capsules help with my physical health, energy, and performance."
Why should people think about BalanceOil?
"I believe these products are great for everyone who wants to live a healthy lifestyle. If you want to take care of your body and enjoy peak performance, these products will help you do this. I love to use Zinzino supplements."
Explain your experience with Zinzino in one sentence.
"I've never been healthier!"
Make sure to follow Riikka's journey to her upcoming competitions and beyond on Instagram and Twitter. Her extended list of medals and achievements can be found here.