Brand Ambassadors
• 04 April 2021 • 3 min
A change of heart turned into an opportunity of a lifetime for rugby player Carel Greeff
By Zinzino
At the age of 23, he decided to leave rugby and pursue other directions in life. A year later an old coach reached out and soon Carel Greeff was drafted into professional rugby. Today, this south African is making a living on the sport he could never let go. And judging from his track record so far, he should be pretty pleased with his life changing decision.
Four years ago, Carel Greeff traded the South African scenery he grew up with for a slightly more Northern rugby field when he moved to Italy to join the National Championship of Excellence side I Medicei. He is currently playing loose forward with Italian Top12 side Rugby Rovigo Delta. His recent achievements aside, the highlights in Carel's sporting career are still from playing Currie Cup and Super rugby back home in South Africa.
Please share your name, age and country of origin.
My name is Carel Greeff, South African born and currently playing professional rugby in Italy. I am 30 years of age.
What is your sporting profession?
I am a professional rugby player at Rugby Rovigo Delta in Italy.
Could you share some of the personal goals or achievements you have reached in your sporting profession so far?
Personally, for me it is playing Currie Cup and Super rugby. Two major rugby competitions in South Africa.
Could you tell us a little about the challenges you've faced and overcome?
I stopped playing the sport I love when I was 23 years of age. A year later I received a message from a coach I know asking me if I still wanted to play. I took the opportunity, had a great season with that team and was drafted into professional rugby after that.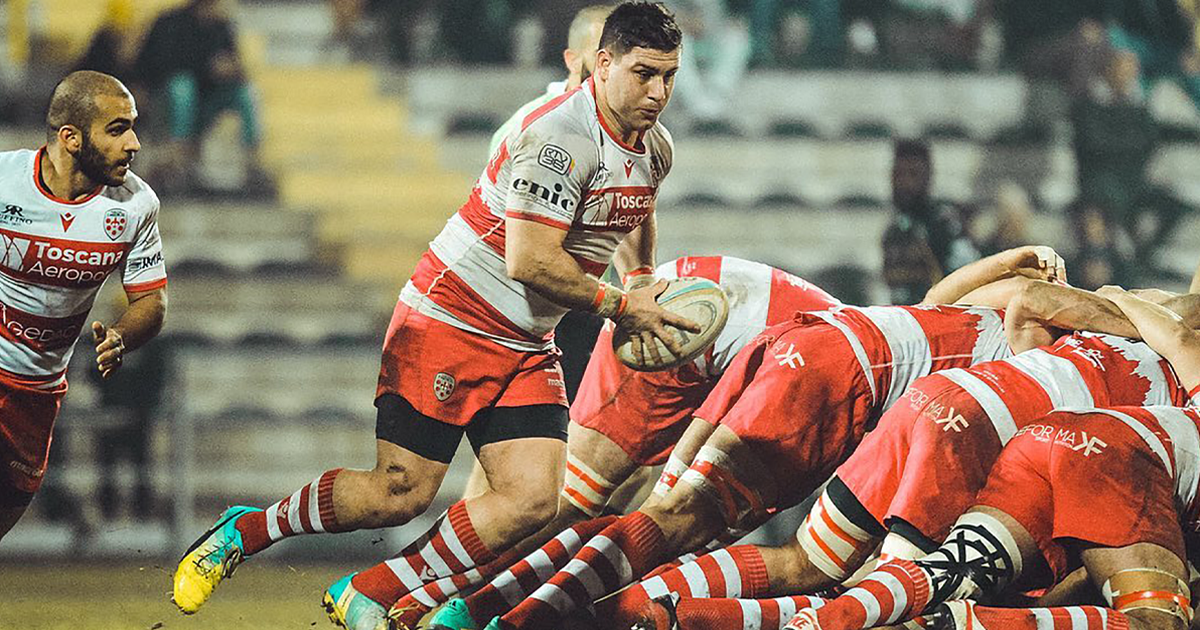 Did you consider your body's Omega-6:3 balance before learning about the Zinzino concept?
No never. I did not even know about this. I knew I had to eat healthy fats like salmon, avocados and nuts etc, but I had never considered my Omega-6:3 balance.
Did your initial ratio come as a surprise to you and what is your fatty acid profile today?
Yes, I did not think I was so unbalanced. But I knew that the BalanceOil should get my Omega-6:3 in better shape.
How did you first hear about Zinzino?
Well, I was contacted by a guy who works with professional sportspeople and he wanted to work with me as well. He arranged for me to to join Zinzino, and we became really good friends.
What Zinzino products do you use today and what is your experience so far?
I use Xtend+, BalanceOil and Energy bars.The Xtend multivitamins are great. My body needs vitamins and minerals daily especially for the sport I do. The energy bars are filling and tasty. I take one after a massive workout. The BalanceOil is a daily 15ml shot per day for me. It tastes nice so I don't mind waking up and having a sip.
Do you take any other supplements/health products?
I take a LeanShake after working out. I feel that both the shakes and BalanceOil help me recover quicker after a heavy workout.
Have you noticed any difference in your performance from using Zinzino's products?
Yes, I have noticed my energy levels are higher. I feel sharper and my skin feels healthier. I don't know I guess I just feel better overall.
Why do you think people should take BalanceOil (or other Zinzino products)?
The quality of the products is unheard of. There are millions of products on the market, but the Zinzino brand and quality products are in another league. It feels like they are made specifically for me. And they are tasty, but most importantly healthy.
Are these products mainly suited for athletes or do you think anybody could benefit from them?
No, these products are for anyone. They will improve everyone's life. I've spoken to people who have experienced massive benefits from Zinzino at the age of 70.
In one sentence, could you describe the impact Zinzino's products have had on your life?
The best quality anyone can ask for and your body will reward you greatly in return.
See Carel in action on Rugby Rovigo Delta Instagram account. Make sure to follow him on Instagram and Facebook for his personal updates.