Recipes
• 20 April 2022 • 2 min
Healthy Berry Smoothie Recipe
By Zinzino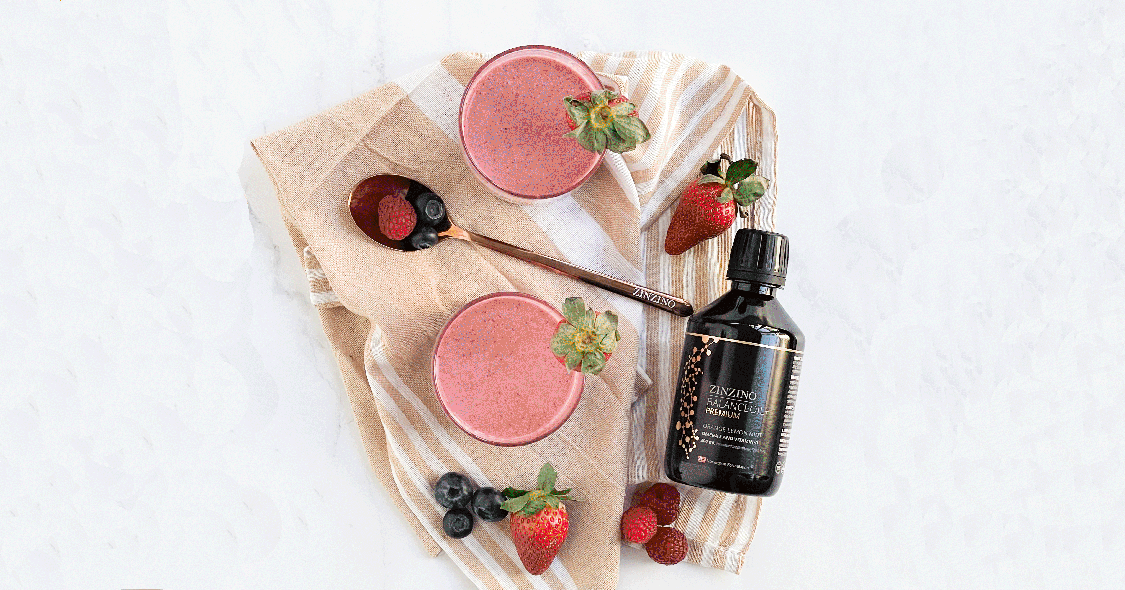 What should you add to smoothies for health Benefits?
We've got you covered. This frozen healthy berry smoothie recipe is low in calories, contains omegas, and is high in fibre and antioxidants. This is one of the benefits of smoothies; you can fill the blender with so many top health ingredients.
Yes, we have created the perfect healthy smoothie for your morning routine or afternoon pick up. The Healthy Berry Smoothie Recipe will help you stay fuller, give you a boost of energy and of course is full of health benefits.


Why are these ingredients so great, let us tell you why:
Having low calories assists with weight management and improving blood sugar levels.*
Omega-3's help support the brain, immune system and heart function.*
Fiber helps maintain healthy bowel movement, aids digestion and feeling fuller for longer.*
Antioxidants help protect your cells against free radicals and support the immune system.*


What to put in a mixed berry smoothie…?
Good question, here's what you need to add to your shopping list:
1 cup of milk of your choice (we have used almond milk).
½ cup of frozen blueberries.
½ cup of frozen raspberries
½ cup of frozen strawberries
1 tablespoon of chia seeds
Your daily #BalanceShot (we have used BalanceOil+ Premium)
Method:
Add these ingredients to a blender and blend together until smooth.
Serve and enjoy the smoothie with all its health benefits. 😊
This is how you make smoothies sweet without sugar.
You might be thinking, what is the difference between our original BalanceOil+ and the Premium BalanceOil+, let us explain.
BalanceOil+ Premium is an evolution of our all-natural Polyphenol Omega Balance food supplement. The exceptional and innovative blend, using R.E.V.O.O oil, provides a powerful supply of polyphenols and several phytonutrients. R.E.V.O.O – A revolutionary extra virgin olive oil provides a concentration of bioactive antioxidants that is 30 times higher than regular olive oil. Whilst the original BalanceOil+ use pre-harvest extra virgin olive oil which still provides large amounts of polyphenols but just not as much as the R.E.V.O.O.
Don't forget to share your Zinzino recipes with us over on Instagram, use #ZinzinoRecipe in your posts.
Check our more healthy recipes HERE.
*EFSA Approved Health Claims