Recipes
• 15 April 2020 • 2 min
Papaya colada immune-boosting smoothie
By Zinzino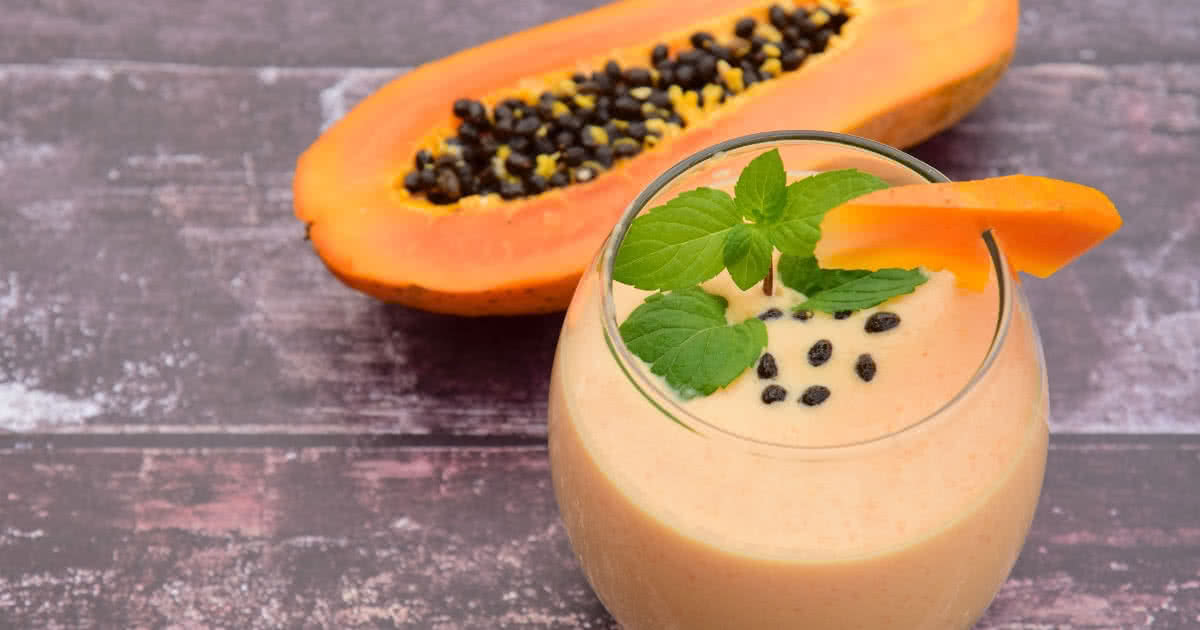 Whether you're wanting to help support your immune system or simply want an out-of-this-world, delicious smoothie, this recipe will tantalize your tastebuds. It's basically as good as ice cream, but oh-so much healthier.
This recipe will definitely get you some likes on Instagram. But the reason we're loving this papaya colada smoothie recipe is its immunity-boosting brilliance.
This sweet smoothie is packed with antioxidants (and some amazing Zinzino products) to help support a normal immune system. It's like you're drinking supplements to boost your immune system.
It screams SUMMER!
But prepares you for the change of season.
With kiwi fruit on display to garnish the glass, it's one of those 'it's totally summer' drinks. Well, until you find out the benefits of this refreshing drink.
Here's what you'll need to make it:
1 cup papaya
1 cup coconut milk
1/3 cup coconut butter
2 tablespoons ground flax seed
1 serving of BalanceOil AquaX
1 teaspoon ZinoBiotic (optional)
1 cup of Yes, you read this right. Cauliflower, the vegetable.
3 ice cubes
To garnish: fresh kiwi, dried unsweetened coconut chips. (optional)
Okay, two things:
Cauliflower, huh? Be open to this, please. The right amount gives it a naturally sweet, creamy, and totally yummy base. You won't even be able to taste it with the party of fruits in there, plus, it's brimming with healthy fats and fibre to keep you healthy and strong.
You can add in ZinoBiotic to add five natural dietary fibers into your smoothie. It supports the growth of healthy bacteria, promotes regular bowel functions, reduces bloating, and balances cholesterol levels.
All you have to do is blend all the ingredients for 45-60 seconds. For your Instagram presentation, pour the contents in and top with thinly sliced kiwi fruit or dried unsweetened coconut chips.
Try not to drink it faster than you can post!
A single papaya, the hero fruit in this smoothie, contains more than 200% of your daily requirement of Vitamin C. Start your day with this recipe to give your immune system two times the defence.
Do you know what else is great at giving your immune system a leg up? Zinzino's Protect+, supplement to boost your immune system.
Protect+ is an all-natural supplement that supports your immune system, so you can feel well and stay well. It contains vitamins D3 and C, which contribute to a normal immune system, and high-potency, clinically proven 1-3, 1-6 beta glucans.
Click here for more healthy recipe ideas.