Ervoor te zorgen dat jouw producten de beste zijn.
Wetenschappelijke adviesraad van ZInzino
Jij en je gezin verdienen alleen de beste ingrediënten, gemaakt om de meest effectieve resultaten te creëren en op basis van de meest relevante wetenschap die er is. Zinzino biedt dat allemaal, met de hulp van onze gewaardeerde Wetenschappelijke adviesraad. Deze mensen behoren tot de slimste mensen in de wellness- en voedingssector. Ze adviseren het bedrijf hoe de beste producten kunnen worden geproduceerd.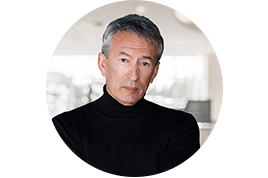 Dr. Paul Clayton
Dr. Clayton is een pionier op het gebied van onderzoek naar de farmacologische effecten van voedingsmiddelen en botanische ingrediënten en hoe deze onze gezondheid en fysieke prestaties beïnvloeden. Hij ontving zijn doctoraat in de neurofarmacologie van de Universiteit van Edinburgh. Hij is voormalig voorzitter van het Forum on Food & Health aan de Royal Society of medicine.
Dr. Angela M. Rizzo
Professor in de biochemie aan de universiteit van Milaan. Deskundige op het gebied van de biochemie van lipiden.
Mr. Ola Eide
Oprichter en mede-oprichter van verschillende bedrijven, waaronder BioActive Foods AS. Hij heeft jarenlange zakelijke - en internationale bestuurservaring en was een aantal jaar Director of Innovation bij Mills DA en R&D Director bij Tine Norwegian Dairies.
Dr. Abraham Anantharaj
Dr. Abraham heeft meer dan 40 jaar ervaring in de gezondheids- en voedingsindustrie. Hij vestigde zich in 1974 als arts en heeft gewerkt in diverse ziekenhuizen bij verschillende medische vakgebieden. Van 2016 tot 2019 werkte Dr. Abraham als bedrijfsmedisch adviseur voor Nestlé Maleisië.