BEDRIFTSINFORMASJON
I 2009, ble Zinzino Nordic AB kjøpt delvis gjennom en rettet emisjon til aksjonærene i Zinzino Nordic AB og delvis gjennom en fortrinnsrettet emisjon i Zinzino Nordic AB. Dette ble utført i desember 2009. Dette ga Zinzino AB kontroll over 97 % av stemmene og 92 % av aksjekapitalen i Zinzino Nordic AB. Innen 31. desember 2014 hadde eierskapet økt til 93 % av aksjekapitalen.
LEDELSE OG STYRE
Zinzino AB ble startet høsten 2007. Hovedvirksomheten til firmaet er å eie og utvikle selskaper innen direktesalg og annen relatert forretningsvirksomhet.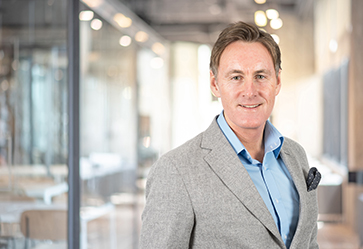 Dag Bergheim Pettersen
CEO
Født: 1970
Har hatt ledende stillinger hos El-giganten, Alcatel og som Senior Vice President hos TeliaSoneras datterselskap, Netcom. Dag har lang erfaring i strategisk ledelse i vekstselskaper, og har vært CEO i Zinzino siden 2012.

Antall aksjer: 1,460,488 B- aksjer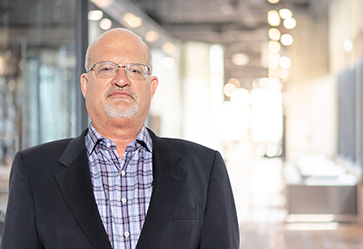 Født: 1953
Michael Perry har lang erfaring i ledende stillinger i ulike selskaper. Han har en MBA, har blant annet vært salgssjef, driftssjef og CEO og har lang erfaring med direktesalg. Michael startet i Zinzino LLC i mars 2013 som COO for det amerikanske markedet.

Antall aksjer: 0 + 100 000 abonnementsalternativer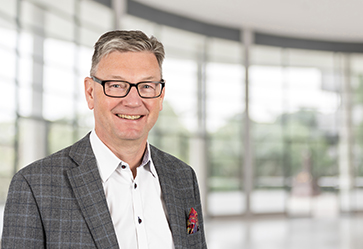 Henrik Schultz
Product Manager
Født: 1961
Henrik Schultz har jobbet i ledende stilinger i flere internasjonale og kommersielle selskaper i lang tid. Han har solid bakgrunn med en Master of Business Administration og har hatt stillinger som salgssjef, markedsføringssjef og CEO. Henrik kom til Zinzino i 2007 fra Libro Gruppen AB.

Antall aksjer: 64 490 B-aksjer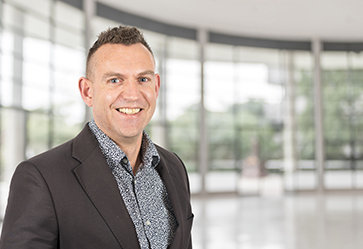 Født: 1977
Fredrik Nielsen har en Master of Business Administration-grad og bred erfaring fra ledende stillinger innen finans. Ansatt i Zinzino siden 2009, før dette var han CFO på Gymnasium Sportcenter AB.

Antall aksjer: 45 000 B-aksjer + 15 000 abonnementsalternativer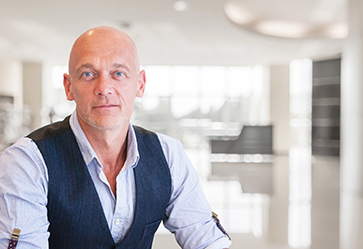 Jakob Spijker
Business Development / CCO
Født: 1968
Jakob Spijker har hatt ulike roller innenfor logistikk, transport og lagerstyring, både i Sverige og Nederland. Ansatt hos Zinzino siden 2012. Før dette var han ansvarlig for logistikk på Mediatec Solutions AB.

Antall aksjer: 15 000 B-aksjer + 10 000 abonnementsalternativer
Katriin Laanep
Head of Support
Født: 1973
Katriin har lang erfaring innen kundeservice og mer enn 10 års erfaring fra direktesalgsbransjen. Hun kom til Zinzino i 2012 som supportansatt, og deretter avanserte hun til både Director Support og Leader Council Support. I det siste har hun jobbet som Head of Partner Support før hun ble forfremmet til Head of Support.

Antall aksjer: 0
Født: 1976
Daniel Vennerstrand har en Master of Science-grad i Computer Engineering og har siden 2001 jobbet med systemutvikling og ledelse innen programvareutvikling i produktselskaper. Daniel kommer fra Intermail der han har jobbet som Development manager. Ansatt i Zinzino siden april 2018.

Antall aksjer: 0
Henrik Hammargren
Head of Business Control
Født: 1980
Henrik Hammargren har en MBA, og siden 2006 har han jobbet som controller i ledende posisjoner i flere selskaper, inkludert Autoliv, Elanders og Resia. Ansatt i Zinzino siden november 2018.

Antall aksjer: 0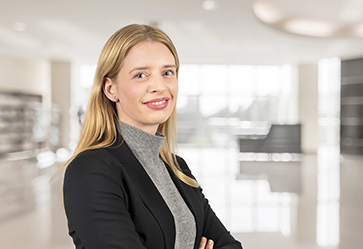 Født: 1977
Gabriele Helmer har en Master of Science i Business and Economics. Siden 2001 har hun jobbet i ulike stillinger medinnen Markedsføring i internasjonale selskaper som Lufthansa, Beiersdorf, General Mills og Specsavers, og hun har også erfaring fra reklameindustrien. Ble ansatt i Zinzino i mars 2019.

Antall aksjer: 3500 B-klasseaksjer.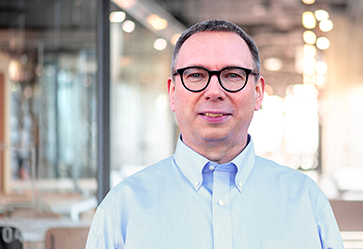 Geir Smolan
Managing Director FAUN
Født: 1961
Geir har mastergrad i kjemi og bred erfaring fra arbeid med styringssystemer for kvalitet, matsikkerhet og helse og sikkerhet. Han har også skrevet flere bøker innenfor disse feltene. Geir startet i Zinzino i 2014 som Quality Manager, og tok over som CEO for Faun Pharma i september 2017.

Antall aksjer: 0 + 50 000 abonnementsalternativer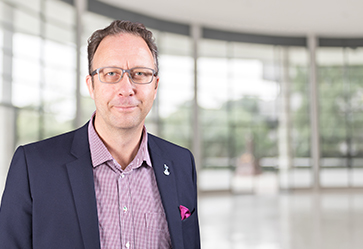 Hans Jacobsson
Styreformann
Født: 1967
MBA. Jobbet som CEO i Rootfruits Scandinavia AB. Har tidligere jobbet blant annet, som Finance and Supply Chain Director for General Mills Scandinavia AB, Partner i CR&T Ventures (Venture kapital selskap i Buresfären) og som Investment Manager i Investment AB Bure. Han har omfattende erfaring innen oppkjøp og salg, børsnoteringer og strukturelle transaksjoner. I tillegg har han omfattende ekspertise innenfor mat og konsumprodukter. Hans Jacobsson har vært styremedlem siden 2007 og har vært styreformann siden 2009.
Antall aksjer 471,215 B-aksjer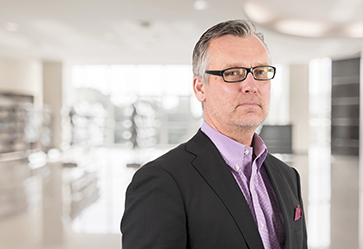 Født: 1964
Studerte Electrical Engineering ved Chalmers University of Technology og har en MBA fra INSEAD. Jobber som CEO ved Wood & Hill Investment AB og CEO i porteføljeselskapet, Heliospectra AB. Han har omfattende erfaring fra internasjonale operative stillinger og fra finanssektoren. Tidligere CEO i Yield AB og Scandinavian Financial Management AB, tidligere Managing Partner i MVI, partner i CR&T Ventures AB (venture kapital selskap i Buresfären), CEO i AppGate AB, CEO i Bonnier Online, Leder av Bonnier Medialab, Produktsjef for Apple Computer Inc i Frankrike og USA. Stefan Hillberg har vært styremedlem siden 2007.
Antall aksjer 251,414 B-aksjer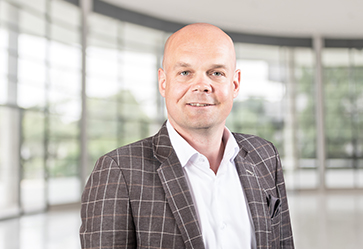 Født: 1972
Pierre Mårtensson har en MBA fra BI, og omfattende erfaring fra internasjonale stillinger i globale selskaper. Pierre Mårtensson kom til Zinzino fra Eniro Norge, og har tidligere jobbet i Oriflame Gruppen som CEO for det kinesiske markedet, med ansvar for 17 kontorer. Han har også vært CEO i Lux Singapore og Sør-Afrika. Før dette jobbet Pierre tre år for Zonavi AS, en interaktiv forretningsenhet for TV innenfor Telenor AS, og to år som lederkonsulent.
Antall aksjer 0 +100,000 opsjoner
Ingela posiada dyplom inżyniera Chalmers University of Technology i od wielu lat pracuje w firmie Volvo Cars and Trucks. Obecnie pracuje jako Global Marketing Manager w Volvo Trucks, gdzie między innymi, kieruje zmianami wizerunku firmy i cyfryzacją. Posiada doświadczenie z zakresu rozwoju produktów, jakości, sprzedaży i rynków wtórnych. Mieszkała i pracowała za granicą: w Holandii i Stanach Zjednoczonych. Ingela posiada bogate doświadczenie w zakresie działalności globalnej, strategicznego zarządzania w biznesie i rozwoju. Dysponuje szeroką interdyscyplinarną wiedzą, specjalizuje się w relacji z klientami, marketingu i rozwoju marki. Od początku roku, prowadzi własną firmę konsultingową, skupiając się na marketingu strategicznym.