Vi ser till att produkten är den allra bästa...
Zinzinos forskningsråd
Du och din familj förtjänar endast de bästa ingredienserna, och den blandning som skapar effektivast resultat, baserat på den mest relevanta tillgängliga vetenskapen. Allt detta kan Zinzino erbjuda med hjälp av vårt uppskattade forskningsråd. Det här är några av hälso- och näringsvärldens skarpaste hjärnor, och det är de som hjälper företaget att ta fram de allra bästa produkterna åt dig.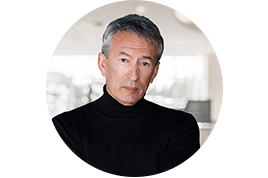 Dr. Paul Clayton
Dr. Clayton är en banbrytare inom forskning på läkemedelseffekterna hos livsmedel och botaniska ingredienser - samt hur de påverkar hälsan och fysiken. Han disputerade i neurofarmakologi på Edinburghs universitet. Han är en tidigare ordförande i forumet för mat och hälsa vid Royal Society of Medicine och han är nu även Fellow på Institutet för livsmedel, hjärnforskning & beteendevetenskap vid Oxfords universitet.
Dr. Angela M. Rizzo
Professor i biokemi vid universitetet i Milan. Expert inom biokemi inom lipider.
Mr. Ola Eide
Grundare och medgrundare av flera företag - däribland BioActive Foods AS. Han har flera års erfarenhet av företagande och internationellt styrelsearbete och har tjänstgjort som Director of Innovation på Mills DA och R&D Director vid Tine Norwegian Dairies.
Dr. Anantharaj Abraham
Dr Abraham har mer än 40 års erfarenhet inom branschen för hälsa och näring. Han tog sin doktorsexamen 1974 och har erfarenhet från både statliga sjukhus och olika medicinska discipliner. År 2016–2019 arbetade Dr Abraham som medicinsk företagsrådgivare åt Nestlé i Malaysia.