The Zinzino Skin Serum is not the first inside-outside skin care strategy or anti-ageing solution. But it may very well be the first to approach aging systematically, and thus represents an evolutionary step above old-school, brand-name products.
24-hour youth formula for topical use
Key benefits
Reduce the appearance of fine lines and wrinkles commonly associated with aging to gain a more youthful appearance. Choose to look your best.
Create a subtle golden glow for a healthful and attractive look with low concentrations of fruit extracts. Plus, its neutral aroma will not interfere with fragrances or perfumes.
Enjoy vibrant and beautiful skin for life with the power of science. Use it like topical nutrition.
INGREDIENTS
Water, Glycerin, Shea Butter Ethyl Esters, Olea Europaea (Olive) Fruit Extract, Squalane, Betaine, Calendula Officinalis Flower Extract, Sepiolite Extract, Methyl Methacrylate Crosspolymer, Pectin, Xanthan Gum, Carageenan (Chondrus Crispus), Avena Sativa (Oat) Meal Extract, Sorbitan Caprylate, Propanediol, Benzoic Acid, Polyvinyl Alcohol, Glycolic Acid, Lactic Acid, Tocopherol, Helianthus Annuus (Sunflower) Seed Oil, Yeast Polysaccharides, Sodium Hyaluronate, Sodium Hydroxide and Beta Carotene.
DIRECTIONS
Apply to your face and neck by dabbing a small amount using your fingertips, both morning and night for best results. Use within 12 months after opening.
DIRECTIONS
Keep out of reach for children & avoid contact with eyes. This product does not replace the daily use of sun protection.
How do I use the Skin Serum?
Apply sparingly to the face and neck, morning and night, for best results. Use within 12 months after opening.
Does the Zinzino Skin Serum contain natural ingredients?
Yes, the majority of the ingredients in the Zinzino Skin Serum are natural. There are a few exceptions like the ingredients polyvinyl alcohol, methyl methacrylate crosspolymer, dextran, copper heptapeptide-14 pantohenate and heptapeptide-15 palmitate. These are used because there are no natural, stable alternatives that provide the same beneficial effect for your skin. However, the amounts are very low.
I can´t find the ingredients list in my language?
Ingredients must only be declared according to the INCI standard. Using only INCI words ensures that any person seeking more information can find it in the European cosmetics database.
Can children use the Zinzino Skin Serum?
There is no point for a child to use an anti-aging serum. However if the child has problems with acne, damaged skin from burns or scars, the serum may be applied.
Can I use the Zinzino Skin Serum around my eyes?
The Zinzino Skin Serum can be used around the eye area like an eye cream would be used.
Are the ingredients in Zinzino Skin Serum tested on animals?
No, none of the ingredients in the serum are tested on animals.
I WILL BE FOREVERGRATEFUL
During the last 10 years I have had severe skin problems. On several occasions I have gone to dermatologists, herbalists and homeopaths that have tried to help me without success. My skin condition affected my self-esteem a lot and when my skin problems were at the peak I never went out of the house without wearing make up. In October 2016 I decided to try something new - the Zinzino Skin Serum. I apply it sparingly on my face and neck every morning and evening. After 2 months of use the results turned out fantastic. The results still remain as good and I will forever be grateful and continue to use it.
Haldora, 23 years
---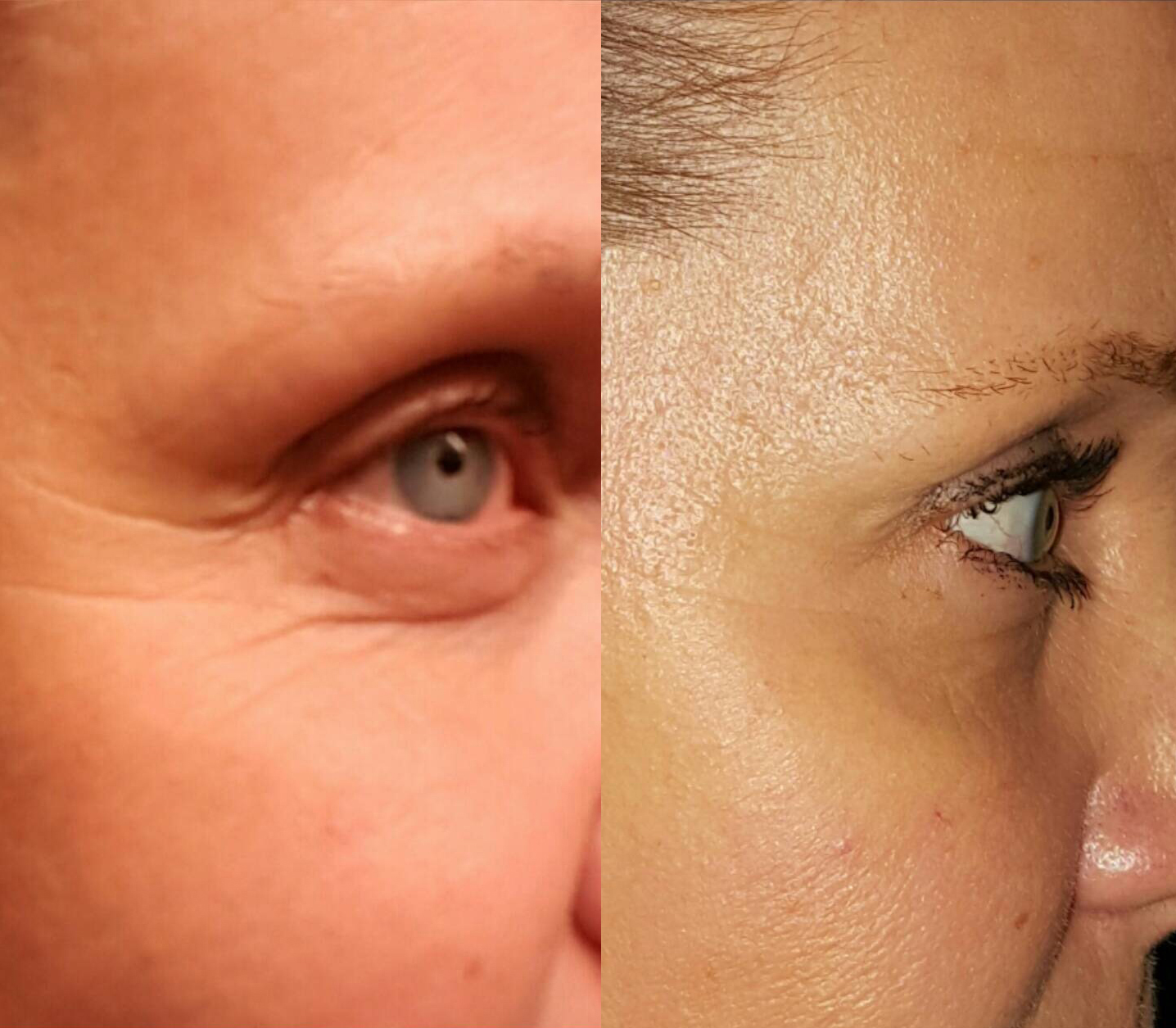 I AM VERY HAPPY
The Zinzino Skin Serum really works for me! I started using the serum 6 weeks ago and it has already reduced fine lines and wrinkles and I experience an improvement of the overall quality of my skin. I am very happy about the result so far.
Anette - Sweden
Order and subscribe to one or more Premier Kit and enjoy exclusive discounts right across our range.