Brand Ambassadors
• 28 April 2022 • 2 min
World Record ultra-cyclist, Arvis Sprude, tunes up his body with Zinzino
By Zinzino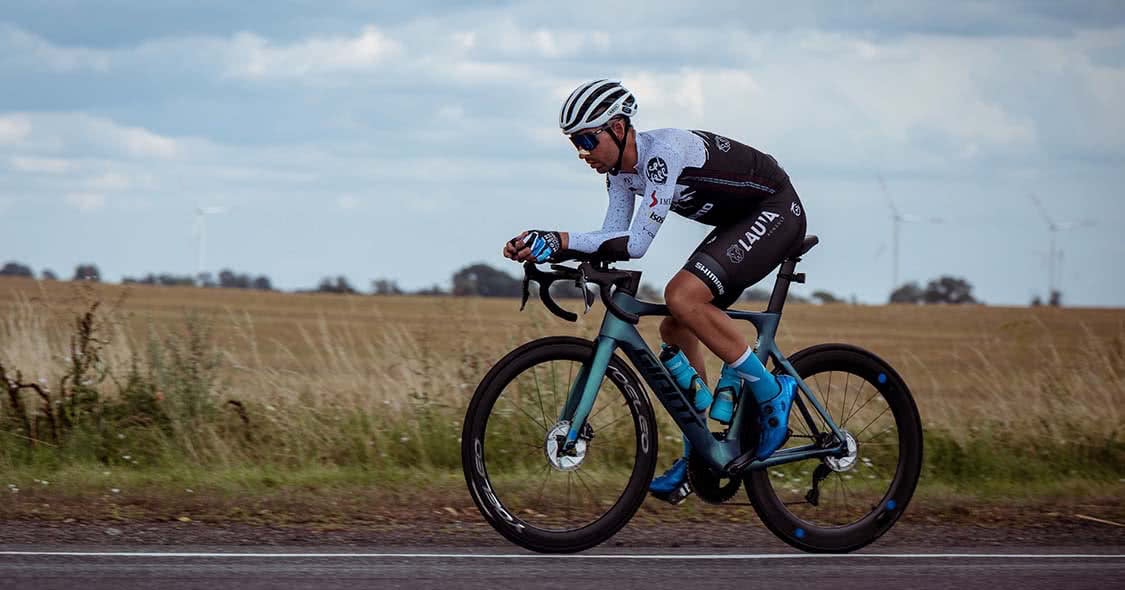 Rain, hail, snow, or shine, Arvis Sprude rides on. A classic road cycler turned ultra-cycling athlete, Arvis feels most at home on his bike. He sees a challenge and turns to it, even with the strongest wind working against him. The Latvian World Record holder cyclist spends his rides in contemplation, reflection, and focus – with Zinzino's food supplements doubling as a safety gear for his body and mind.
What awards and recognition have you received?
One of my latest major achievements is the World Record for the highest weekly mileage – 3,023 kilometres in seven days. I also placed seventh in the European Ultra Cycling Championships, as well as winning the Race Around Poland (3,600 kilometres) and Girodiitalianonstop. My biggest goal is to race in the Red Bull Trans-Siberian Extreme this year in June.
Can you tell us about any challenges you've faced?
I'm a sports teacher in my daily life, then I get on the bike and become a professional cyclist. It's this daily tension between my two jobs that requires a lot of energy. There needs to be enough motivation to get on the bike for two to eight hours, after a day teaching.
Did your initial Omega-6:3 ratio surprise you? Has it changed from your first reading?
I hadn't paid much attention to my Omega-3 intake before learning about Zinzino. I couldn't quite believe how bad my results were. My Omega-6:3 ratio was 17:1 and permeability of my cell membranes was 23.1. Now I understand that it's one of the reasons cyclists face various health conditions in ultra-competitions.
How did you first hear about Zinzino?
Zinzino came up in a conversation with a friend, when I was talking about my problems during the race. He recommended trying the test and I've been using BalanceOil+ ever since.
What Zinzino products do you currently use?
I take BalanceOil and ZinoBiotic every day. While I need more time to improve my results, I feel much better than I have before.
Tell us about your performance since using Zinzino.
One of the biggest indicators is my racing results. It's clear that ultra-cycling is an intense strain on the body, mind, and digestive system. I took ZinoBiotic+ everyday in the race I set the World Record. I don't suffer from digestive problems anymore.
Why should people think about BalanceOil+?
I feel like I'm only at the start of seeing what's possible with Zinzino

Are these products just for athletes?
It doesn't matter if you're an athlete or not, we're all under great stress. The modern lifestyle isn't always kind on the systems. Zinzino helps keep everything in balance.
Explain your experience with Zinzino in one sentence!
Zinzino is a restart for both body and mind.
See where the road takes Arvis. Follow him on Instagram and Facebook.